It's App Time!
If you were ever wondering what it would be like to use the brand new Choose Your Way Bellevue app, "Commuter Carl" is here to help! In this blog post, we'll dive into a week of commuting and how our brand-new app can help you with all of your Bellevue transportation needs:
Monday
•    Carl needed to take the bus to his hybrid job, so he pulled out his handy dandy app, selected "Actions" on the lower left, and clicked on the Puget Sound Trip Planner to plug in his origin, destination and timing information of find his bus route.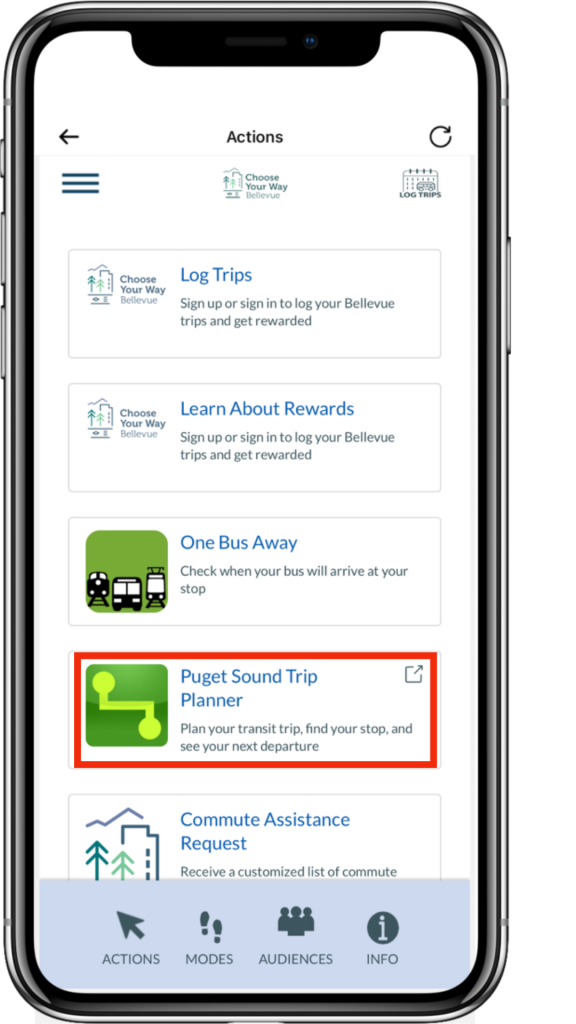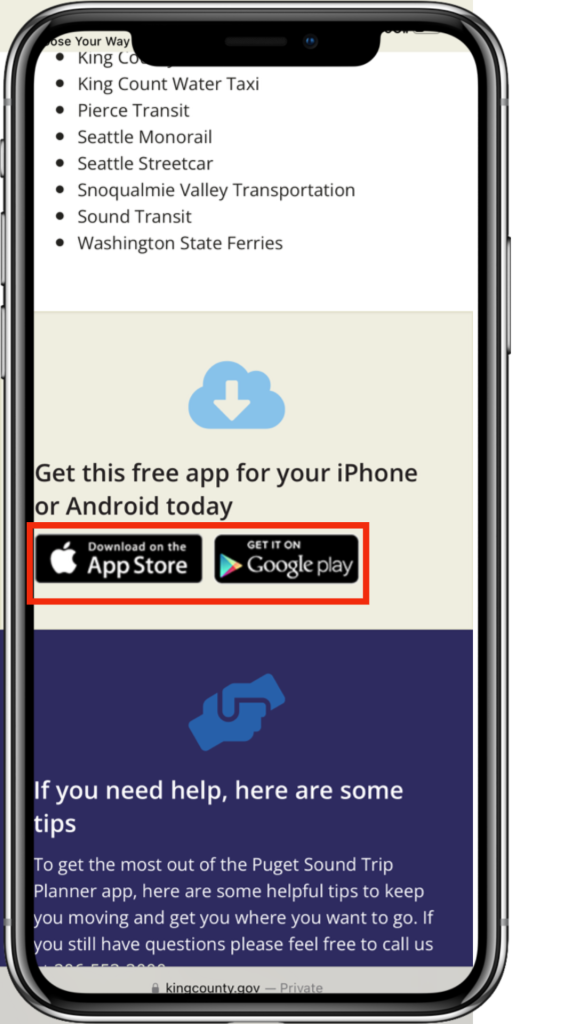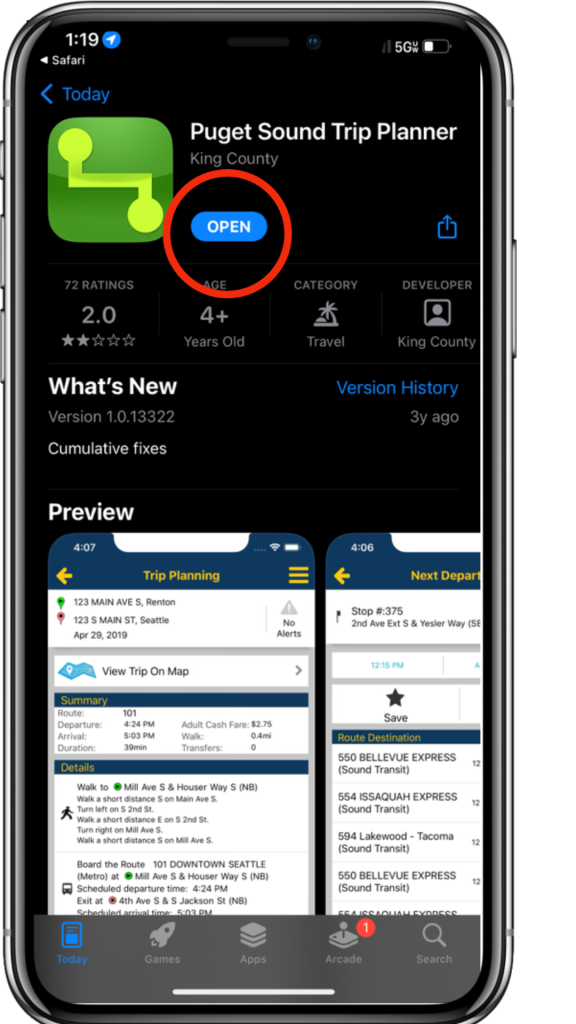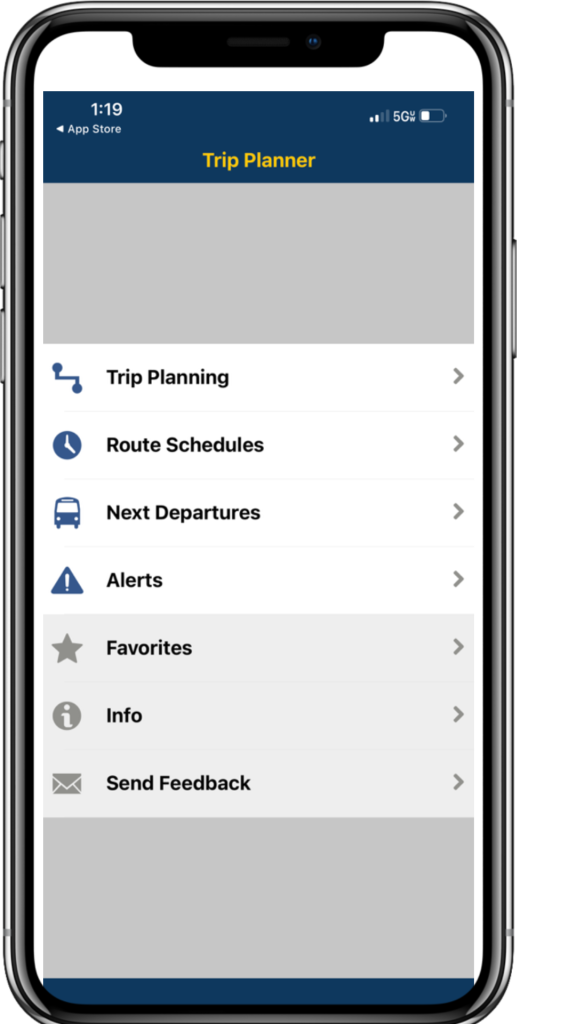 Then he used One Bus Away to find out when his bus would come!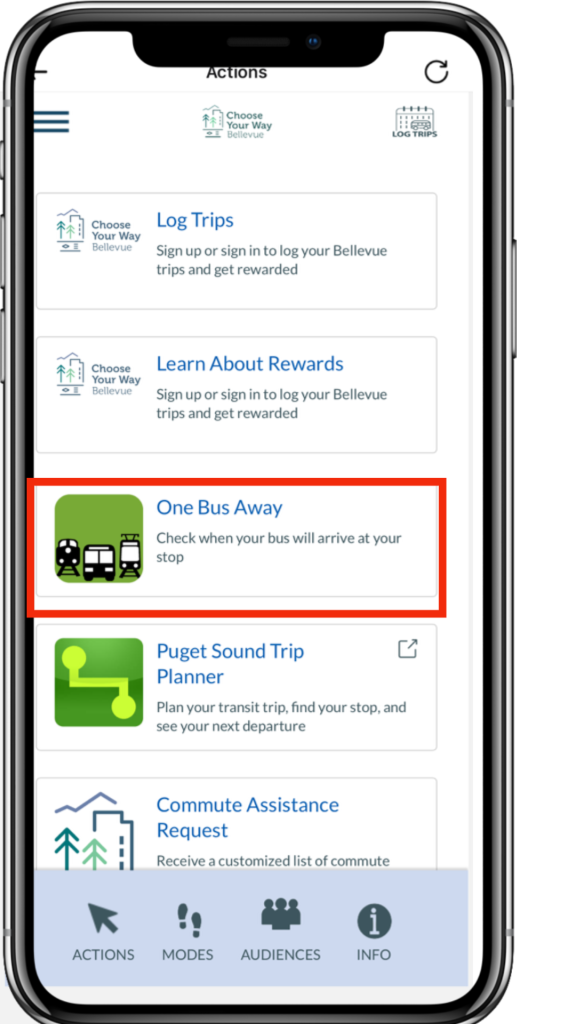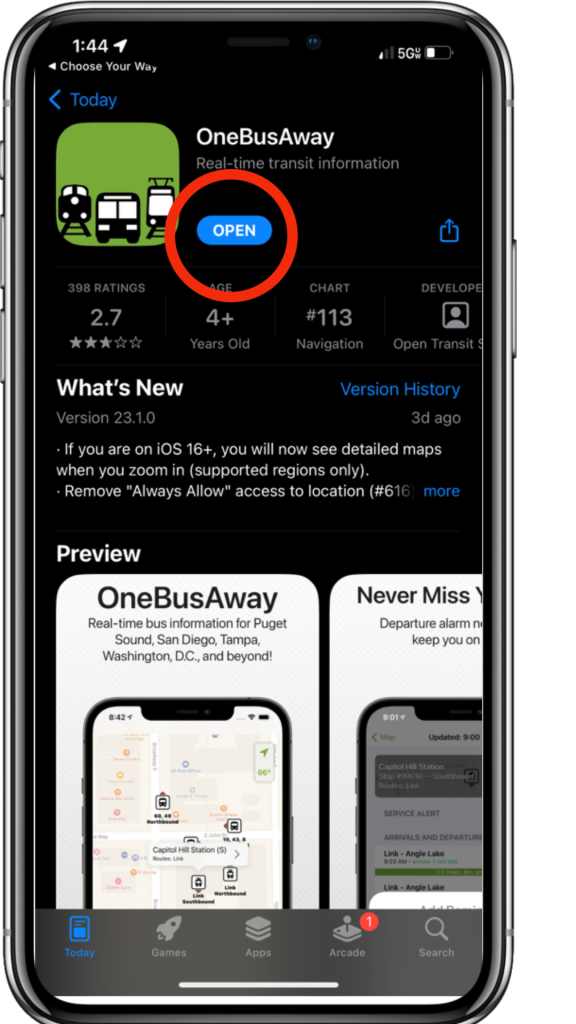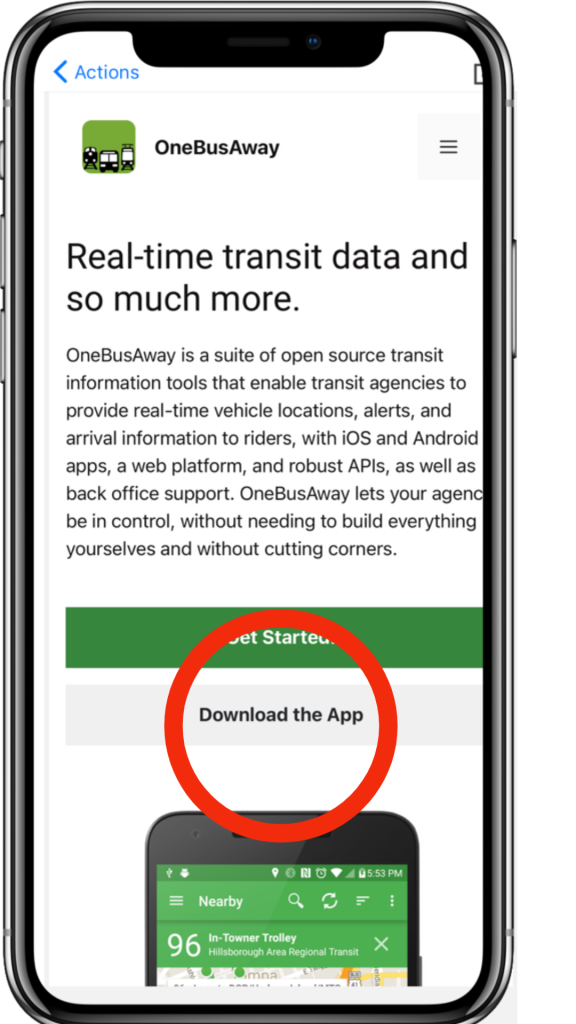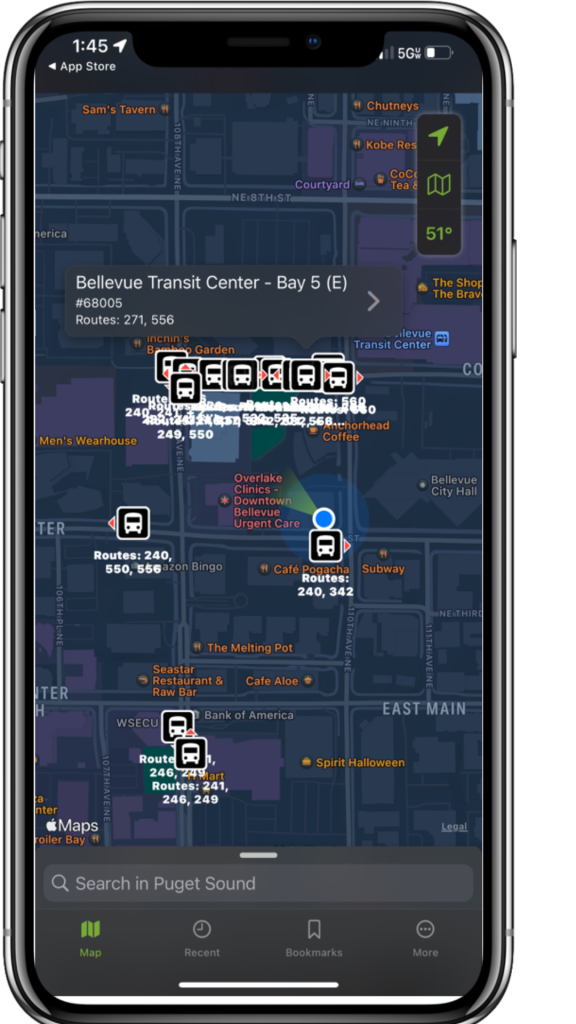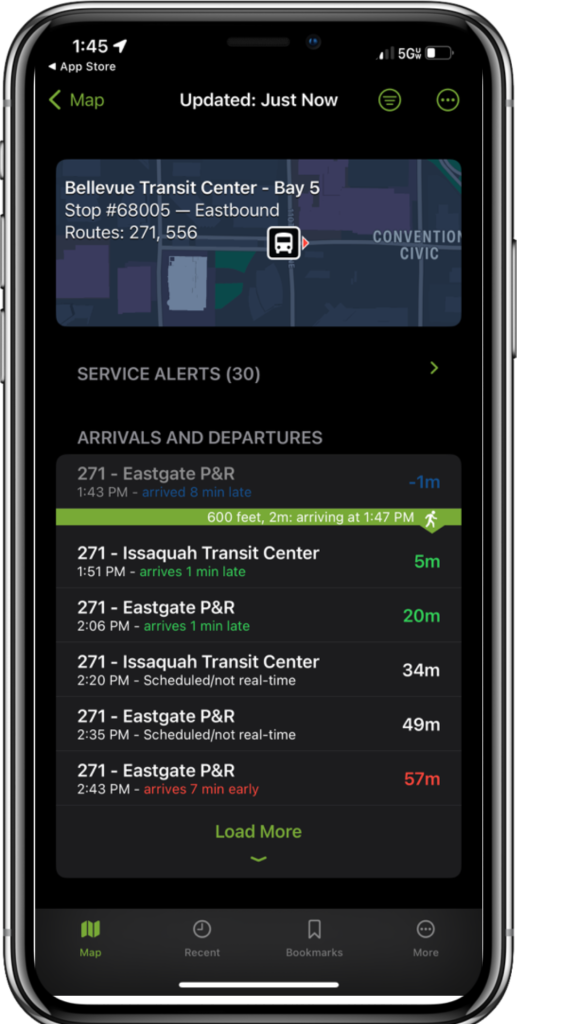 Tuesday
•    Carl wanted to see what biking options were available to him, so clicked on Modes in the bottom menu and selected Bike. After scrolling down just a tiny bit, he saw a link to the most recent Bellevue Bike Map! He pulled up the map by clicking Download, and scrolled around to where he needed to go. This allowed him to successfully maneuver through Bellevue by learning where the city's bikeways and lower-volume streets were located.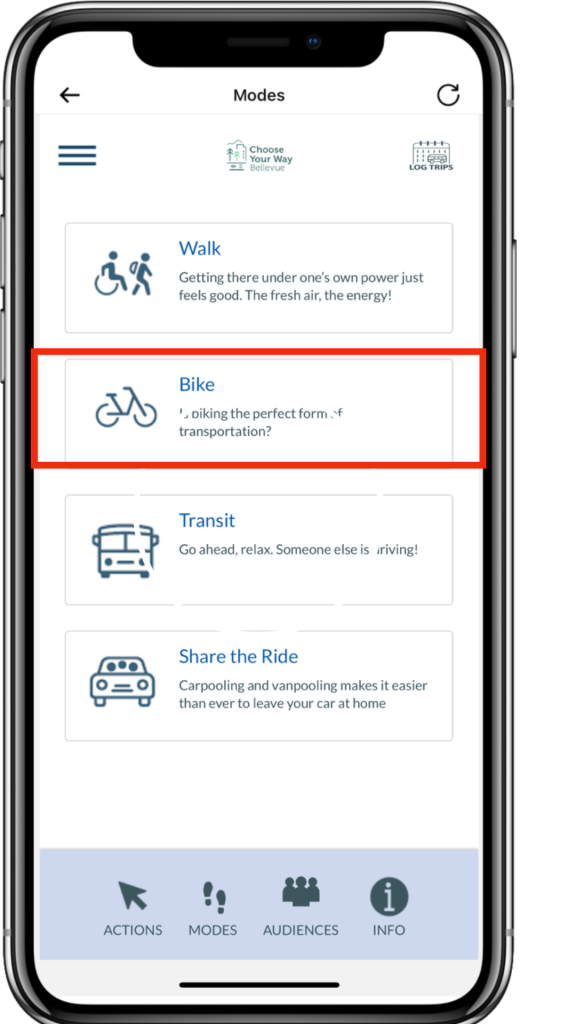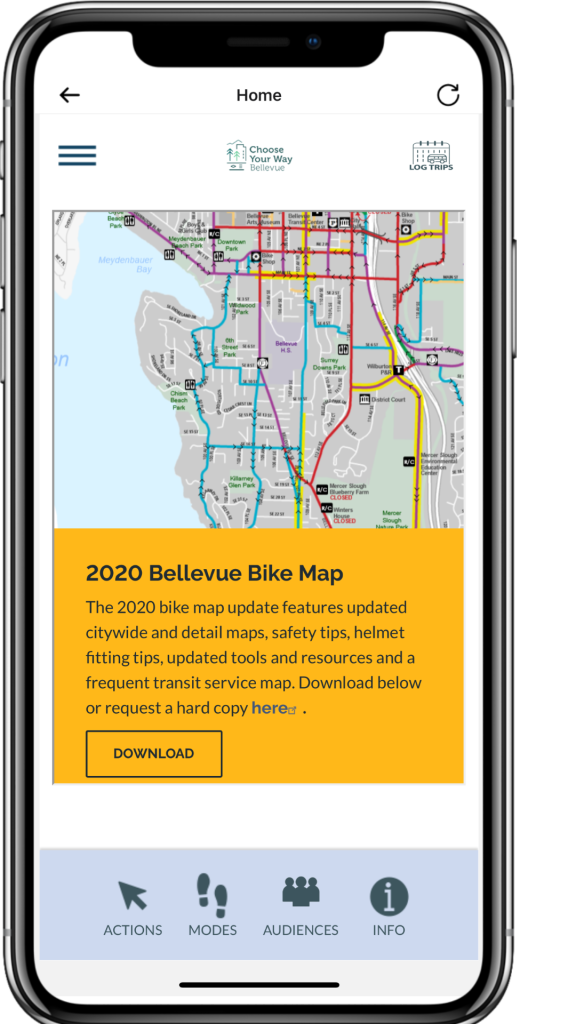 Wednesday
•    Carl was curious what carpooling tools were available to use in Bellevue. So he clicked on the bottom menu's Modes icon again and then clicked "Share the Ride ."
•    By scrolling down just a little, he found the Choose Your Way Bellevue for ridematching, and an infographic telling him how to find a ridematch in the regional RideshareOnline system! He was able to find a carpool to his workplace to try out by the following Wednesday!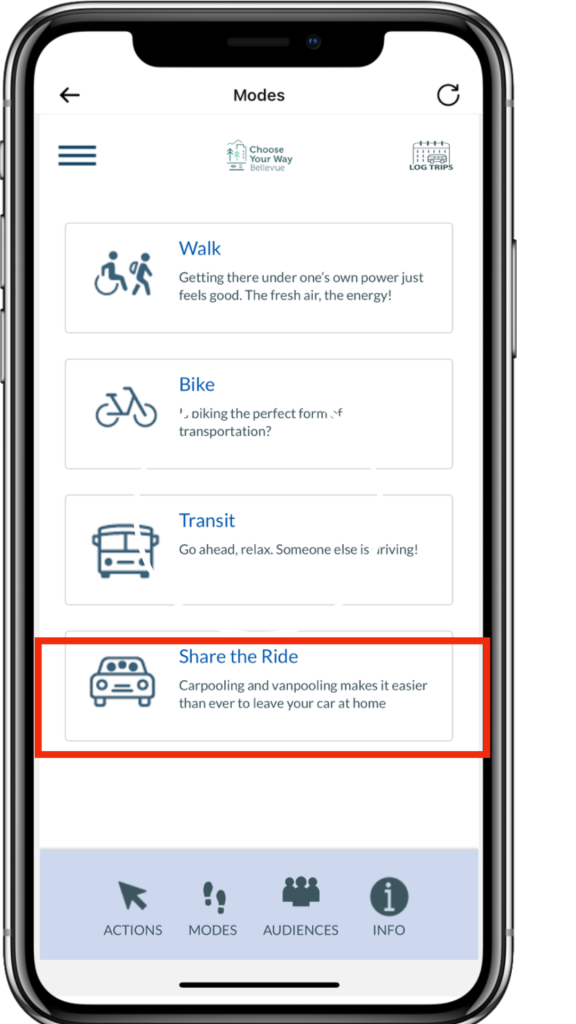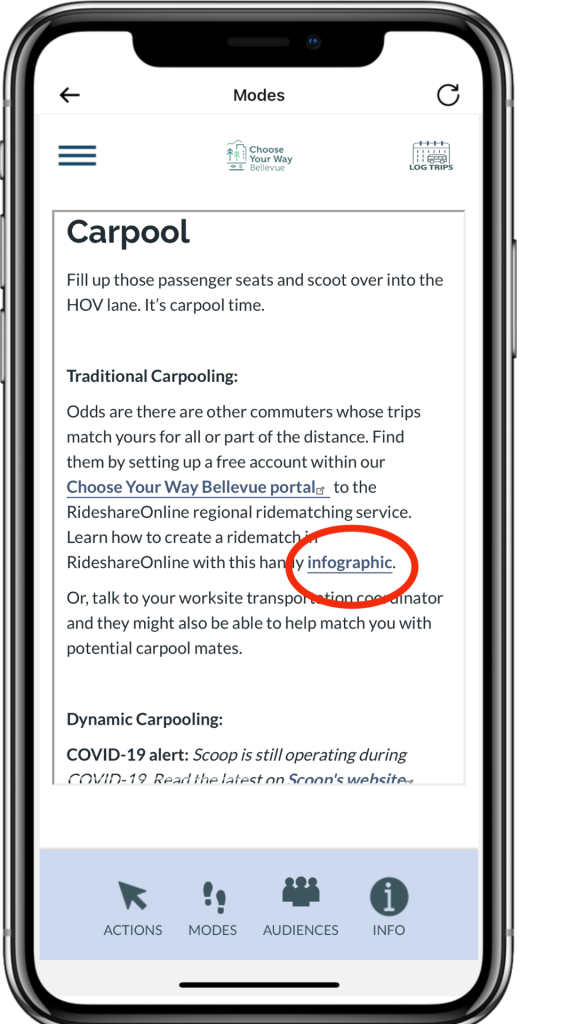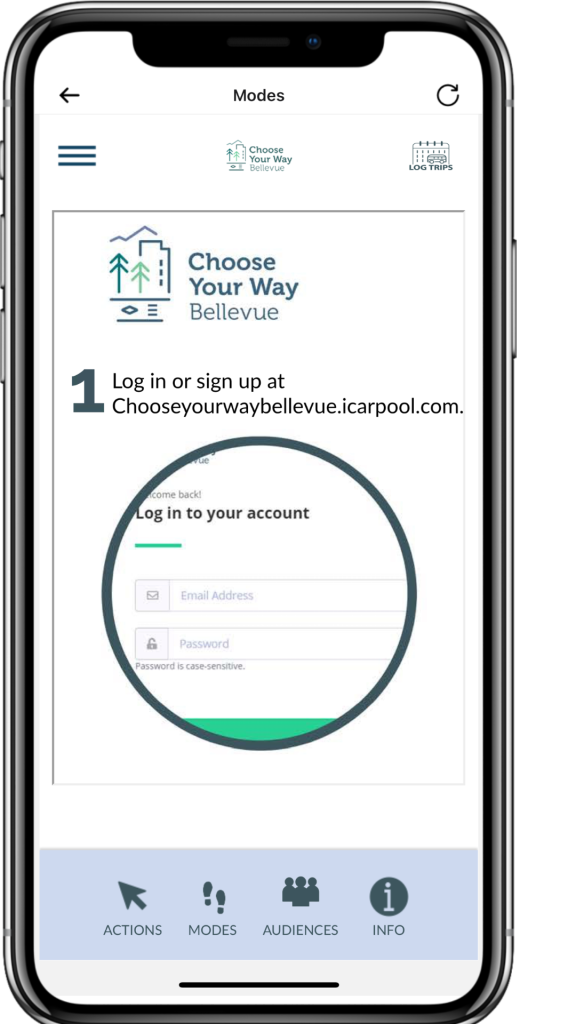 Thursday
•    Carl works from home and checks on the status of the homepage thermometer, excited to know that he is doing his part to reach our goals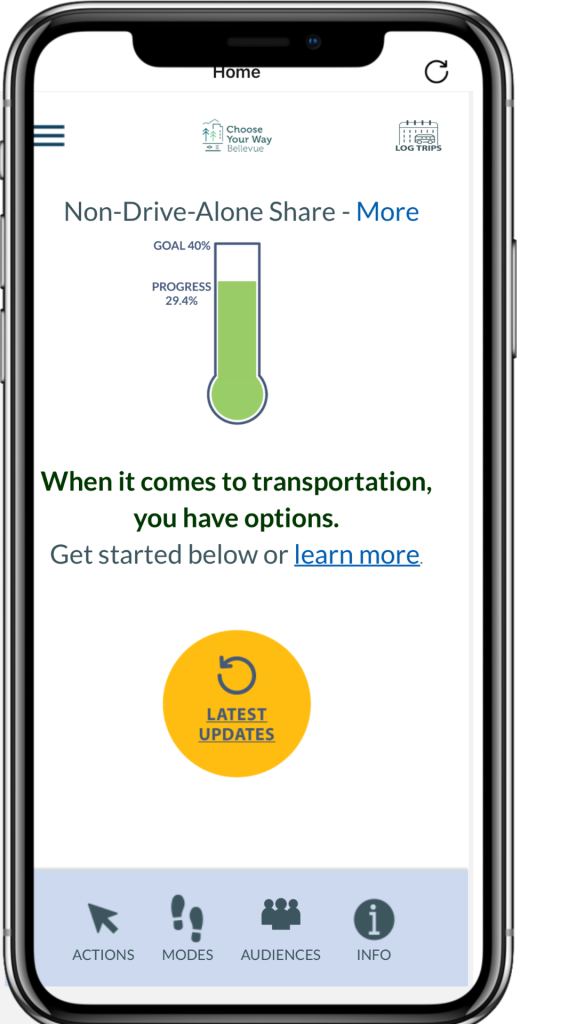 Friday
•    As Carl walks, he logs his trips for the week. With a single click he reaches the Choose Your Way Bellevue portal to RideshareOnline by clicking the "Log Trips" icon on the upper right of the app. He hadn't logged trips in a while so he had forgotten his password, but it was easy to reset it using the app because RideshareOnline is mobile optimized.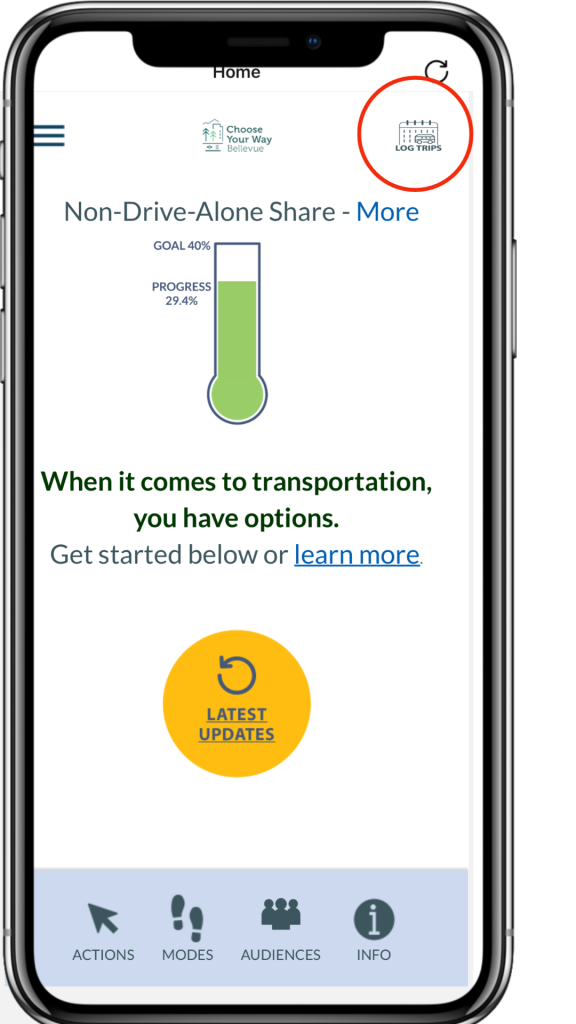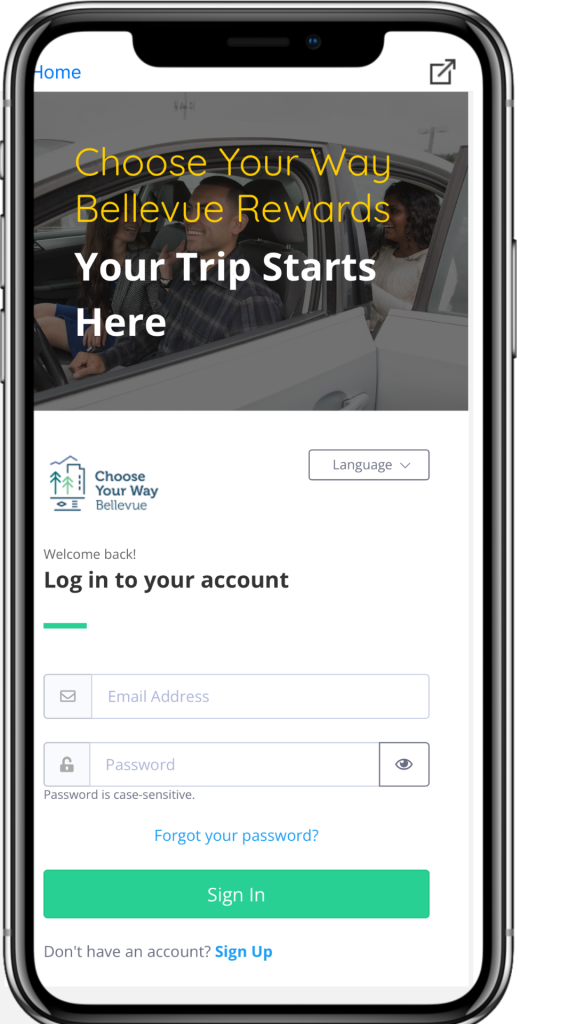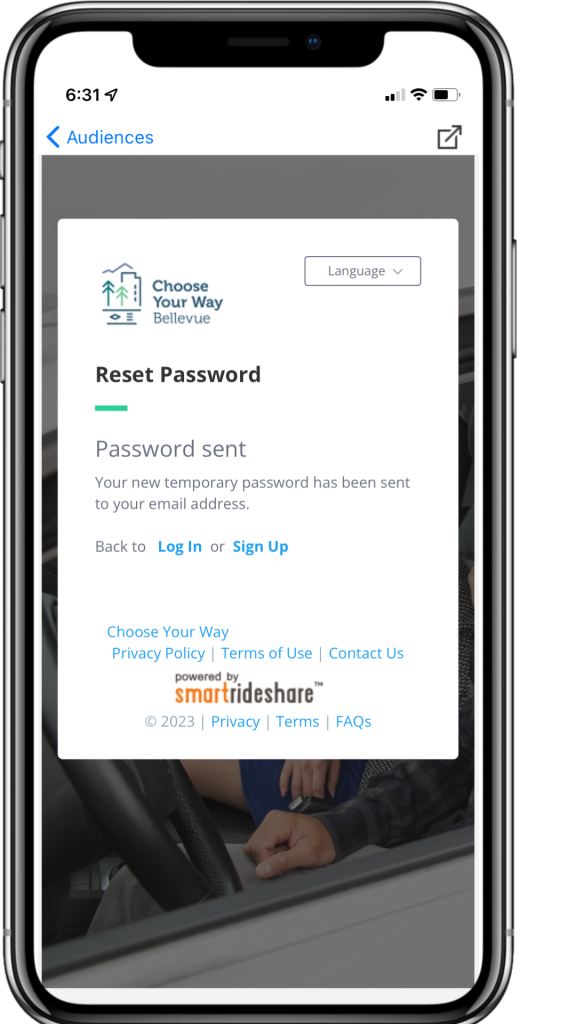 •    Once he reset his password, he got busy doing something else and closed the app. Fortunately, his phone kept him logged in. So when he clicked on the app's calendar icon again, he was immediately taken to the RideshareOnline home page/dashboard. With a click of the blue "Log Trips" button, he was off and running!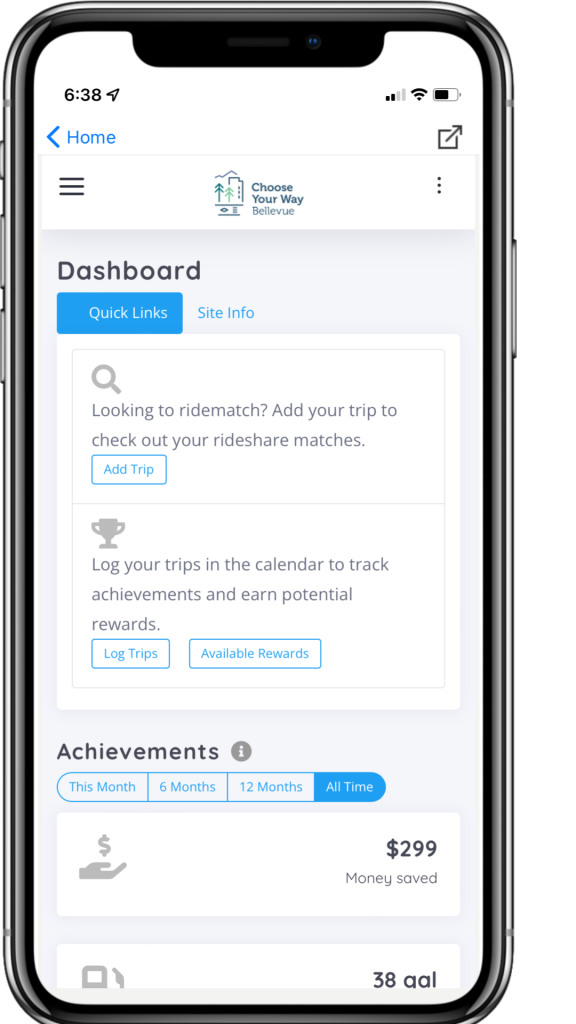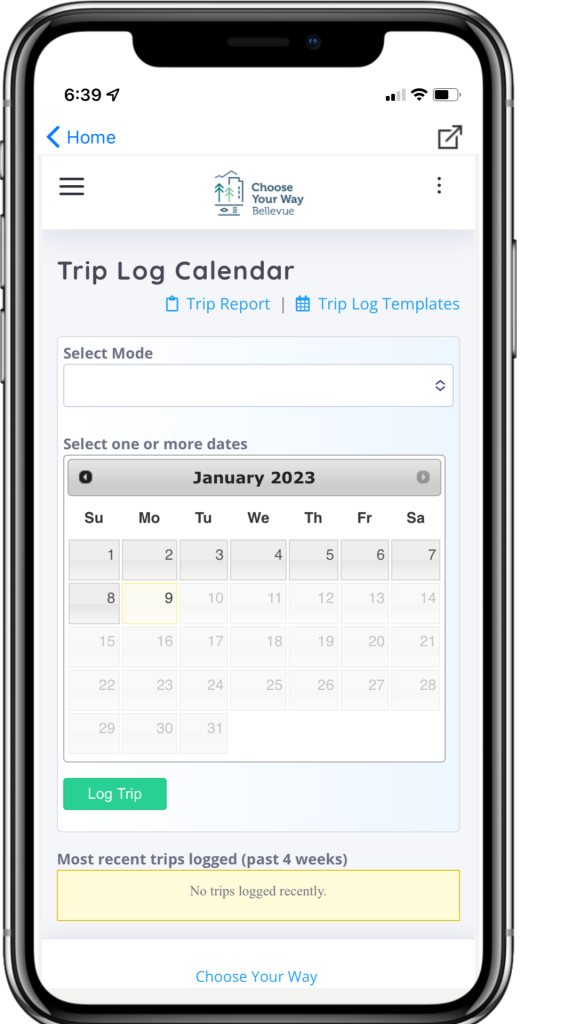 •    He now knows that he has an easy way to qualify for Choose Your Way Bellevue Rewards for using modes other than solo driving, which he also knows helps ease strain on the transportation system. So handy!
 
These are just a few reasons why you should be like Commuter Carl, and download the Choose Your Way Bellevue app today, available on the App Store and Google Play!
 
-Choose Your Way staffers Alex and Jake