Log trips. Earn rewards.
Choose Your Way Bellevue Rewards* is an online trip logging and rewards program. It's Bellevue's portal to the regional trip logging and ridematching platform, RideshareOnline.com.
Log in or create an account to: 
Earn Rewards
If you live or work in Bellevue, you can earn rewards by logging non-drive-alone trips. Log at least eight days of non-drive-alone travel  (that's only an average of two days each week!) to be eligible for the following Choose Your Way Bellevue Rewards: 
Monthly Perks: Earn a monthly coupon to a local restaurant or retailer. Take a look at some of our past Perks.
25 win $25 Monthly Drawing:  25 winners are randomly drawn each month to earn a $25 gift card or TranBen voucher. 
Mover of the Month: One winner will be randomly drawn each month for a $100 REI award. In addition to the award, Choose Your Way Bellevue staff will offer the winner the option of having their story of getting around Bellevue featured in our newsletter and blog.
Choose Your Way Bellevue staff will randomly choose and notify winners after the 7th of the following month. Only trips logged to or from a Bellevue destination are eligible. Participants will be asked to respond to Choose Your Way Bellevue staff with gift card choices and valid mailing addresses and must do so within 60 days; otherwise, gift card rewards will be forfeited. Staff will attempt to follow up with winners in cases of non-responsiveness and returned mail. All rewards are only available while supplies last.
Regional Campaigns
Bellevue residents and workers are also eligible for these current regional rewards and promotions:
Vanpool & Vanshare -Earn rewards for forming new groups or adding riders to an existing van!
Wheel Options-  Log six or more trips on your Choose Your Way Bellevue calendar in October and earn prizes from Wheel Options in addition to our monthly rewards. 
Just One Trip - You're just one bus ride, bike ride, vanpool trip, carpool trip or leisurely walk away from turning your trips into much-deserved me time. Sign up for Just One Trip, pick your $25 reward, and discover everything you've been missing out on while you've been sitting behind the wheel
Track your stats
Gas, money and CO2 emissions saved are tracked when you log trips in your online account. Watch the savings pile up!
Find a ride match
Choose Your Way Bellevue also give you access to finding a ride match. Learn more on our Share the Ride page. 
You may have access to another RideshareOnline.com partner account such as: Curb the Congestion, Kirkland Green Trip, Go Redmond, Just One Trip-Community In Motion or Issaquah Salmon Friendly Trips. You may use the same login to participate in Choose Your Way Bellevue Rewards. There is no need to create a separate account. 
Program Eligibility
Choose Your Way Bellevue Rewards is open to anyone whose home or work address is within the official Bellevue city limits. Only trips logged to or from a Bellevue location may count towards rewards and promotions. Please see the map below for eligibility. (Click to enlarge).
Connect with us
E-Newsletter: Join Our Mailing List
Facebook: Choose Your Way Bellevue
Twitter: @ChooseUrWayBell
Instagram: @ChooseUrWayBell
Email: info@cywb.org
Phone: 425-990-3097
Translation assistance
Title VI Assurance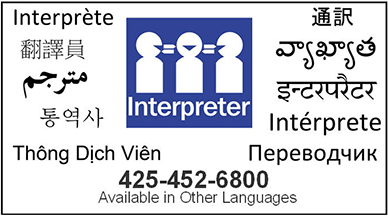 It is the City of Bellevue's policy to assure that no person shall, on the grounds of race, color, national origin or sex, as provided by Title VI of the Civil Rights Act of 1964, be excluded from participation in, be denied the benefits of, or be otherwise discriminated against under any of its federally funded programs and activities. Any person who believes his/her Title VI protection has been violated, may file a complaint with the City of Bellevue. For Title VI complaint forms and procedures, please contact the Title VI Coordinator for the City of Bellevue Transportation Department at 425-452-7896.