Each month, Choose Your Way Bellevue staff selects a lucky winner from our Mover of the Month story submissions. This month's winner is Kiel Safstrom!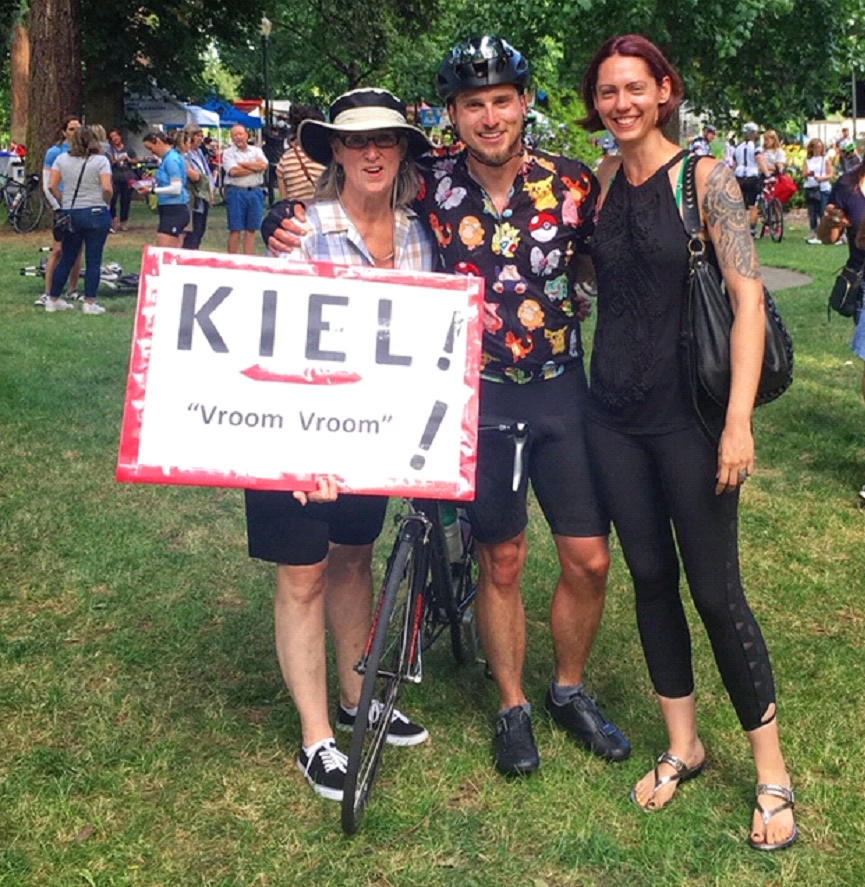 Kiel shared the following story with us:
"I began commuting via bicycle in 2018 to my job in Seattle from Kenmore, which is about a 30-mile round trip. I planned on using the commute as a baseline training for the Seattle to Portland, one day ride in July of 2019. As summer turned into fall and eventually winter, I braved the dark and rainy evenings on the Burke Gilman - reminding myself that the time spent strengthening my cycling habits was going to make for a strong STP attempt.
As the new year came around, I began participating in Cascade Bicycling Club events such as 'Ride the Tunnel' and 'Chilly Hilly' along with a few of their free group rides, on top of my normal commutes during the week. I even rode with the Seattle International Randonneurs on a few brevets, which is all about sel-sufficiency on a bike. Given my cycling strength, as I continued commuting and training, I signed up for a century ride hosted by the American Diabetes Association in May called, 'Tour de Cure'. Not only did I complete the century ride in under five hours, but I raised $1,200 for the ADA's cause.
As the midpoint of the 2019 summer rolled around, the main event of riding from Kenmore to Portland occurred. All two hundred and seventeen miles of it were enjoyed in one day, from 3:40 am to 6:40 pm. Finishing the STP allowed me to reflect that this lifestyle might not have been possible if I hadn't begun devoting my commute to cycling.
You can still catch me cycling, though my commute has changed to Bellevue, which is now only a 22-mile round trip. However, now I've got about 1,300 ft. of elevation to deal with. The hills on a daily basis can be quite a struggle but digging in deep and finding that extra ounce of strength to keep going makes it worth it.
I hope this short story of how my cycling in the past year can inspire others to pick up the habit and find enjoyment in spinning the pedals."
Kiel has shared a pretty amazing story, and you can too!
Each month, Choose Your Way Bellevue staff selects one Bellevue traveler's transportation story and winners receive $50 towards your bus or vanpool fare in the form of a TranBen voucher or the equivalent in Choose Your Way Bellevue merchandise. For a chance to win, you can submit your commute story here.
-Choose Your Way Bellevue staffer Alex