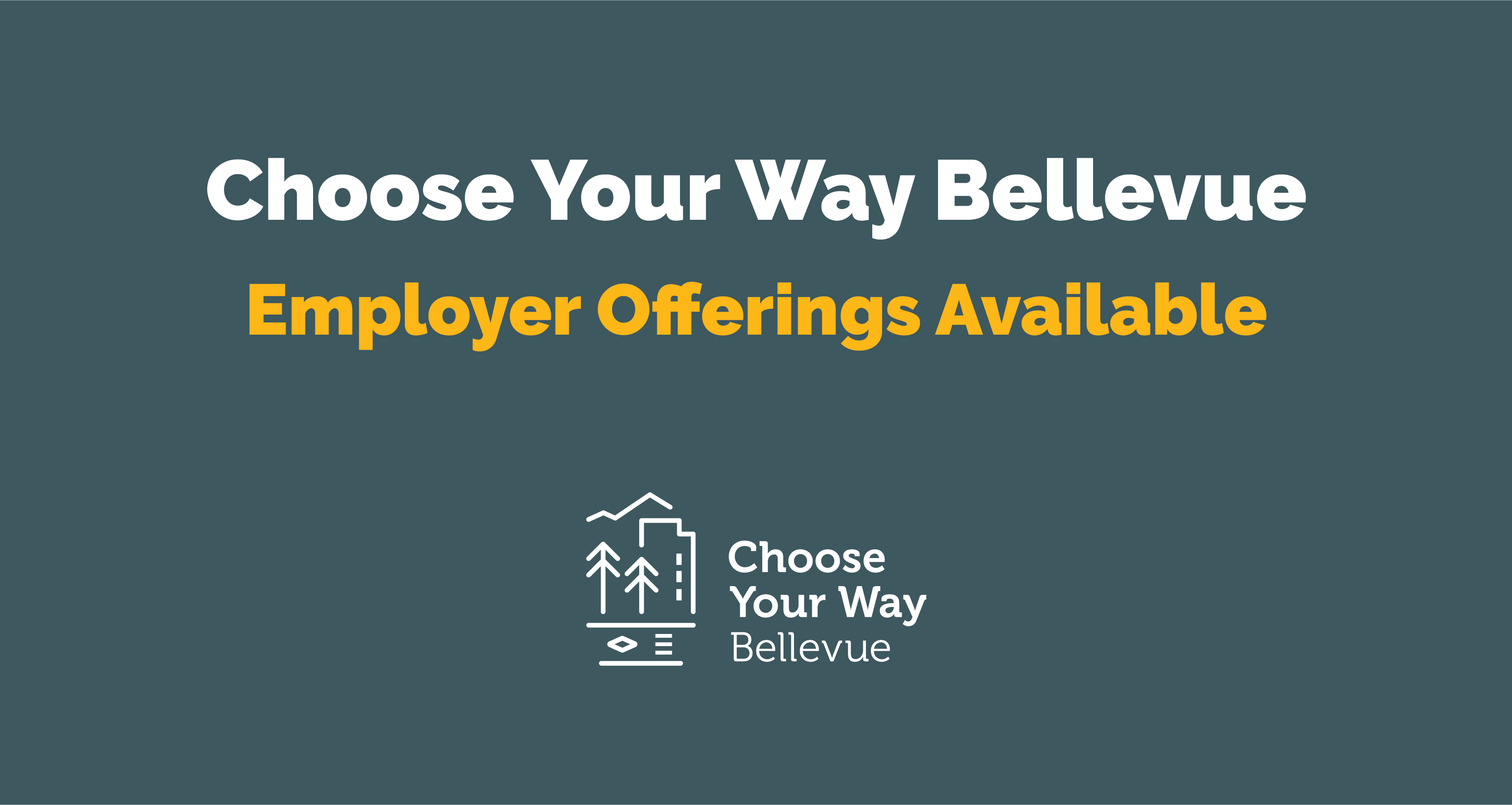 Business representatives: Are you concerned about employee commuting and managing your parking as your Bellevue worksite reopens? Contact us for a free commute program consultation tailored to your business with the latest information on transit services and safety of riding transit; vanpool program changes for COVID-19; how to support bike commuting; and/or how to enhance or formalize your telework program through King County Metro's free WorkSmart program. We're all in this together, and together we can help reduce strain on our roadways as offices and businesses reopen.
Other Resources
Re-Launch of Choose Your Way Bellevue Mini-Grants – Interested in improving the commute program at your worksite during or post-COVID-19? Apply to receive up to $10,000 through a Choose Your Way Bellevue Employer/Property Manager Mini-Grant! For the first time since 2016, applications are open again starting Nov. 13, 2020, on a rolling basis while funding lasts.
Choose Your Way Bellevue Business Commute Options Toolkit – This 30-page booklet has everything you need to know about setting up your employee commute program.
ORCA $8 Starter Cards – Want to help your employees try out a round-trip transit commute? Or perhaps you'd like to gauge their interest in transit to help you assess the viability of offering transit benefits to your employees. We're providing Bellevue employers and property managers with a limited number of $8 ORCA "starter cards" for employees (while supplies last).
Choose Your Way Bellevue YouTube Channel – Visit our YouTube channel and watch our latest employer webinars Eastside Metro Webinar and Building a Successful Telework Program for your Eastside Business. 
King County Metro's WorkSmart program – Receive free expert assistance with implementing or expanding your employee telework program. 
Business Resources for the COVID-19 Era – Check out this informational page on Choose Your Way Bellevue covering local COVID-19 business survey results and other items.
Just have a question, or want to learn more about our services? Contact us at info@cywb.org or (425) 283-1357.
This post was updated on 11/20/20 to add information about the re-launched mini-grant program.
-Choose Your Way Bellevue staffer Travis