Return-to-Travel Rewards!
Posted on January 12, 2022
---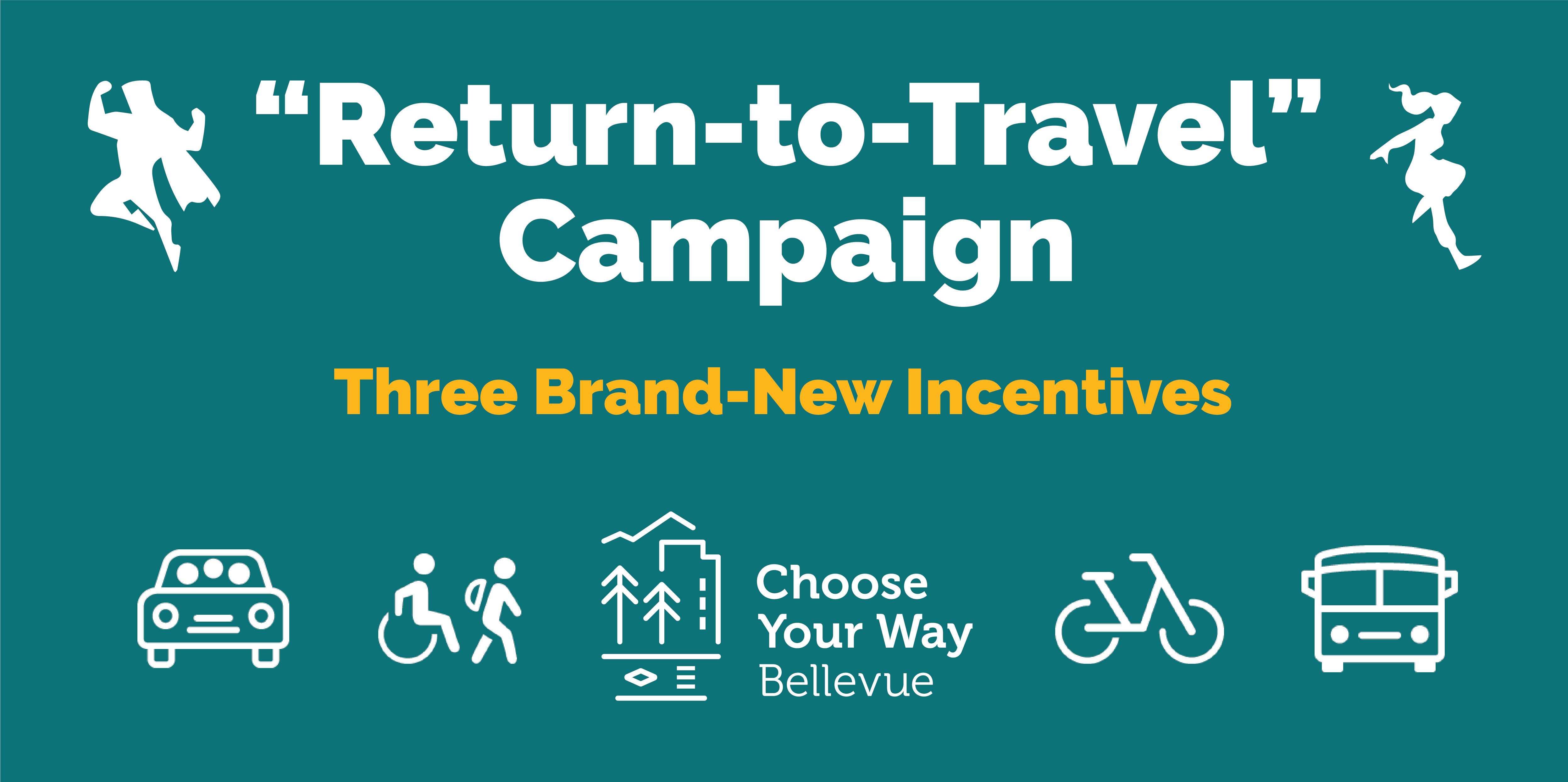 To be ready for increased travel as 2022 continues, Choose Your Way Bellevue has a new campaign to help and encourage travelers to get to and from work, shopping or other destination using a non-drive-alone mode (not including telework or compressed work week). Hop on your favorite bus route, walk, bike, carpool, or start up or join a vanpool and start logging your trips towards three distinct rewards!
The new rewards are as follows:
Get Back on the Move - Log 25 days of using the non-drive-alone modes described above in Bellevue and you'll receive a $50 gift card (Spotify denomination is $60). One reward per participant. 
Stay on the Move - Log eight days of non-drive-alone travel by the modes described above in Bellevue within a calendar month to automatically be entered into a drawing to receive one of two $25 gift cards (Spotify denomination is $30)! You can help keep everyone moving better and get a chance to win to boot!
Super Traveler - Do you have what it takes to be Bellevue's Super Traveler? Log 50 days of non-drive-alone travel in Bellevue by the modes described above within each three-month period starting in November 2021, and CYWB staff will invite you to submit a 150-word story of substance describing your non-drive-alone travel experience in Bellevue. Stories may be shared through Choose Your Way Bellevue communications with the option of anonymity. For each three-month period, those whose substantive stories are received and confirmed by CYWB staff will be entered into a single drawing for a chance to win a pair of Bose Noise Cancelling Headphones 700 (or equivalent gift card). This reward is an approximate $500 value.
You must live or work in Bellevue to be eligible. Offer valid while supplies last. For more information about the Choose Your Way Bellevue Rewards Program, or to sign up check out our rewards page. Now get logging!
-Choose Your Way Bellevue staffer Alex