New ORCA System – Need to Knows
Posted on May 20, 2022
---
With the launch of the new ORCA system, it's important to know what has changed and what has stayed the same. Here are some tips to make the transition as easy as possible!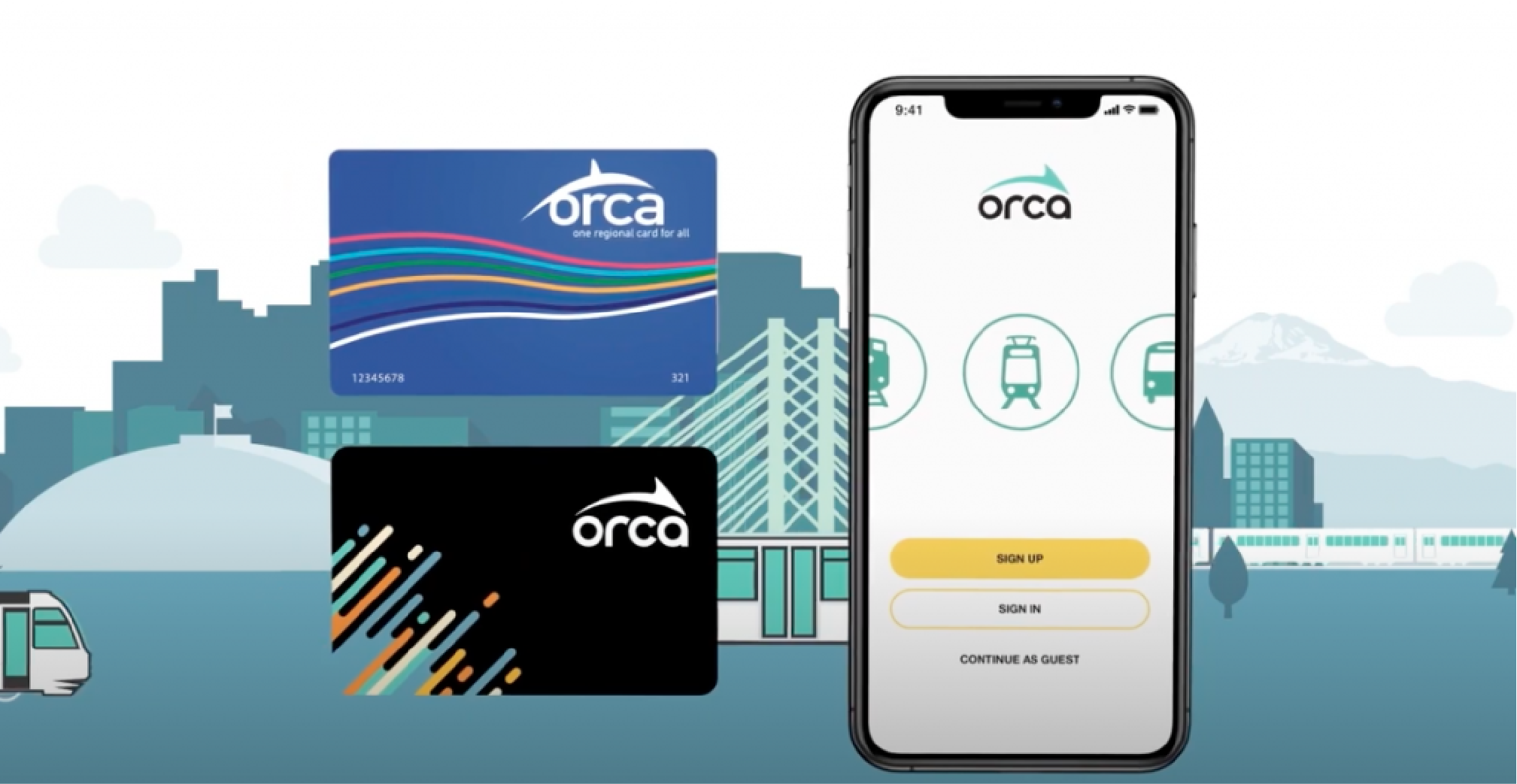 Image from myORCA.com 
What You Need to Know (From King County Metro):
You do not need a new card. All cards will work indefinitely (Adult, Youth, Senior, Disabled, LIFT and other reduced fare cards) 
A new smart phone app is available to download, through Apple's app store or the Google Play store.
All existing ORCA card value, E-purse balance or passes have been retained 
You can load E-purse value or passes instantly at myORCA.com, with the myORCA app, at a vending machine, or by calling or visiting customer service 
Retail stores will only load E-purse value and no longer sell passes. You can convert E-purse value to a pass at myORCA.com, with the mobile app, at vending machines or by visiting customer service 
While technology is updated, all value loaded at a retail store location will experience a one-hour delay before it is available for use
All customers who had an account at orcacard.com will need to set up a new account at myORCA.com or with the myORCA app, We encourage all riders to set up an account, but it is not required to use ORCA 
All ORCA Autoloads have expired. Set-up your Autoload again at myORCA.com 
Check out the ORCA Business Account FAQs for information on how Business accounts will be handled moving forward
You can check out the new myORCA.com website and Metros' blog post for more details!
-Choose Your Way staffer Alex