Benefits of Riding Transit
Posted on June 22, 2022
---
With summer kicking off, so does Transportation Choices' Ride Transit Month for June! We are excited to see more people starting to use transit again as we slowly return to normal. King County Metro has recently been seeing 200,000 daily weekday bus riders, among other encouraging statistics! Here are some benefits to using transit for Ride Transit Month and beyond.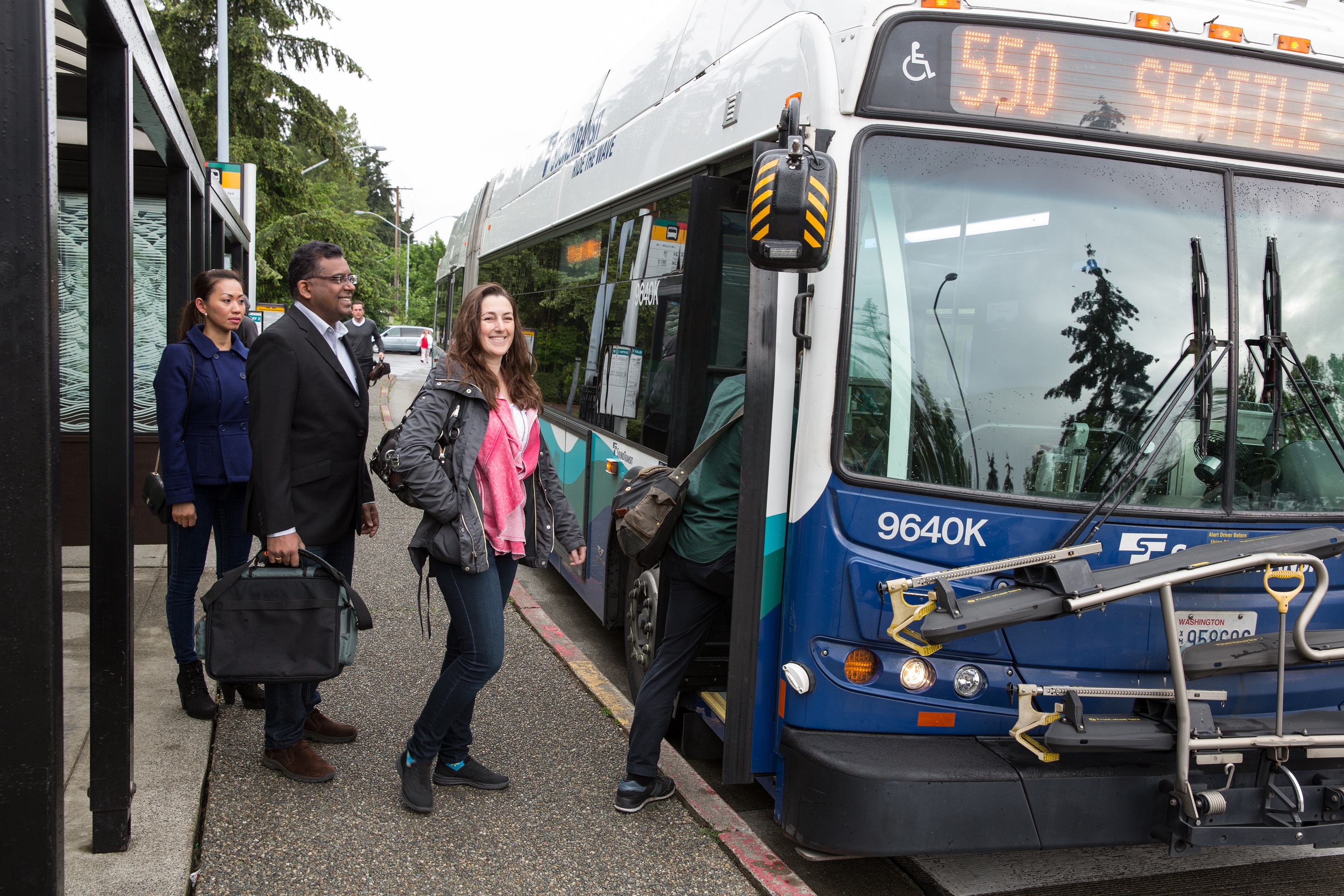 Cost: 
•    Transportation is the second largest household expense, with housing being the only expense listed above it. (transportationchoices.org).
•    Gas prices continue to go up making it more expensive to drive alone to work. Meanwhile bus, train, and vanpool fares are remaining the same and there are no current plans to raise them.  
•    By taking any form of public transportation to your destination, you can avoid parking fees. 
•    For more some additional stats, check out one of our previous blogs breaking down the cost of owning a bike vs the cost of owning a car.
Environmental impact:
•    Transportation is the largest source of greenhouse gas emissions in Washington State. (transportationchoices.org)
•    At least 14 million pounds of toxic chemicals flow into Puget Sound every year including motor oil spill, drop, and runoff from paved areas. (transportationchoices.org).
•    In Washington, driving accounts for almost 60% of air pollution. (transportationchoices.org).
Saving time and staying active:
•    One in three Washingtonians don't get enough physical activity. (transportationchoices.org)
•    People who take the train or bus are more likely to get their 30 minutes of recommended physical activity each day. (transportationchoices.org).
•    Trains are among the safest and most reliable forms of transportation during inclement weather. (transportationchoices.org). 
These are just a few of the many benefits that come with riding transit! If you are taking transit to work, make sure you are logging your trips so you can claim rewards like a $50 gift card as part of our "Return-to-Travel" campaign. 
Sources:
https://transportationchoices.org/rider-tools/ 
-Choose Your Way staffer Jake