News
Posted on October 13, 2021
Join King County Metro and Sound Transit for a discussion on the upcoming restructure of Metro and Sound Transit bus service on the Eastside to prepare for the expansion of Link light rail in 2023. You will have an opportunity to preview potential route changes, talk with service planners, and provide feedback.
Posted on October 11, 2021
This bus is for you, Eastside! We've enhanced service and restored routes around the area's cities, towns, and neighborhoods. It's all part of the Oct. 2 countywide service change. 
Posted on October 7, 2021
From Sound Transit:
The Sound Transit Board has selected the route, station locations and roadway improvements for Stride bus rapid transit on I-405 and SR-522/NE 145th. Stride BRT lines are scheduled to open in 2026 and 2027. 
Stride BRT will include three lines: 
Posted on October 6, 2021
From King County Metro:
Posted on October 4, 2021
Starting on Saturday ST Express Route 556 resumed service between Issaquah and U District Station. Route 550 from Bellevue to Seattle resumed its limited-stop service on Bellevue Way SE and no longer provide courtesy stops, because KCM Route 249 has been restored.
Posted on October 1, 2021
Big changes are coming to King County Metro and Sound Transit service starting Oct. 2. The changes include connections to three new Link light rail stations opening in Seattle! In addition, changes include updated service and restoration of previously suspended routes, many in Bellevue. Wondering how this will affect your travel in and out of Bellevue? Check out details
Posted on September 27, 2021
The October Service Change is happening this Saturday, October 2. There will be a lot of routes being revised and restored, however, there will be a handful of routes that will be suspended. Below is information from Metro's blog post on the subject.
Posted on September 20, 2021
King County Executive Dow Constantine today announced that a $7.5 million investment by Amazon will help King County Parks complete two key segments of the Eastrail, including Wilburton Trestle in Bellevue.
Posted on September 13, 2021
As Link expands to serve 12 new Eastside light rail stations in coming years, King County Metro and Sound Transit are seeking public feedback on conceptual bus changes to serve riders with faster and more frequent connections.
Current and future transit riders are invited to take an online survey through Oct. 18. People interested in learning more and sharing their views can register to attend upcoming virtual open houses Sept. 18 and 29. Surveys and information in seven additional languages will be posted online later this week.
Posted on September 10, 2021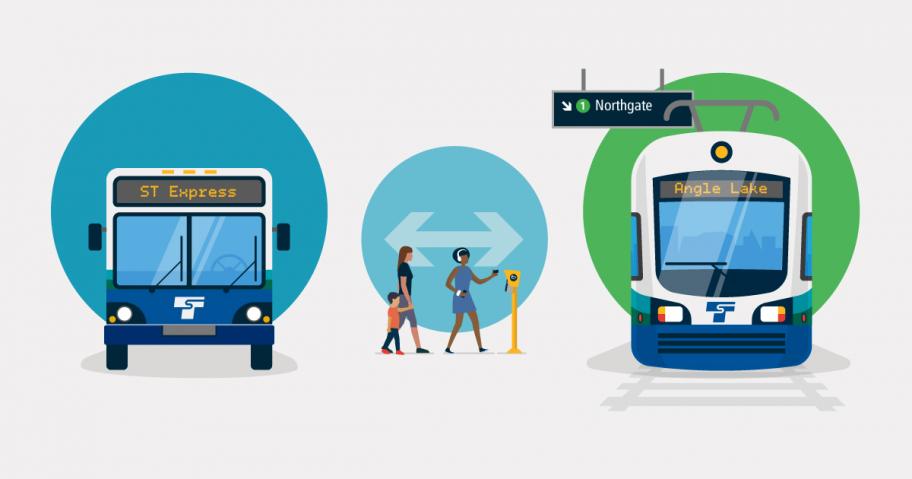 From Sound Transit:
The fall service change will take place on Oct. 2. Bus routes 511, 512, and 513 will be ending at Northgate Station. Route 522 will end at the Roosevelt Station, and routes 542 and 556 will end at the U District Station. Riders will now need to transfer to Link in order to reach their final destination.