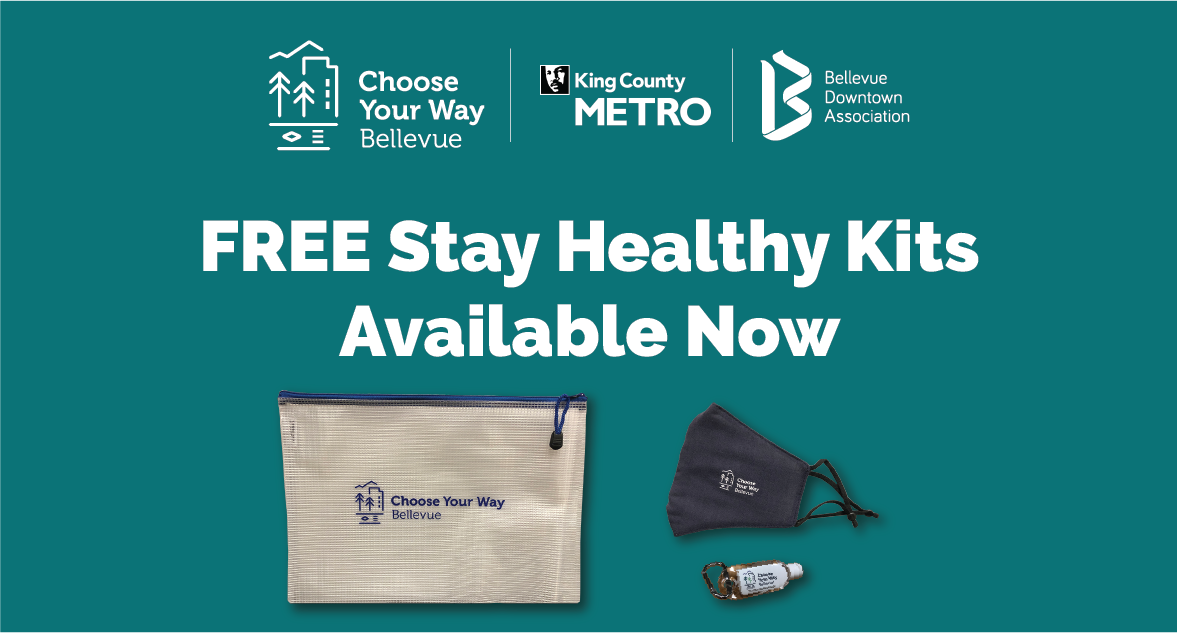 Stay safe while getting around Bellevue! Receive an adjustable cloth face mask, hand sanitizer, sanitizing wipes and information about riding transit or vanpooling during COVID-19, all within a reusable zippered pouch for carrying papers on the go.
Our transit and vanpool stay healthy kits are FREE for Bellevue workers and residents while supplies last.
Request your kit and learn more about the measures being taken to keep you healthy on transit and vanpool during COVID-19.