Biking in the Cold
Posted on November 17, 2022
---
As it continues to get colder, we'll continue giving you tips on ways you can commute! This week we are giving you some tips as you ride your bike this coming fall and winter.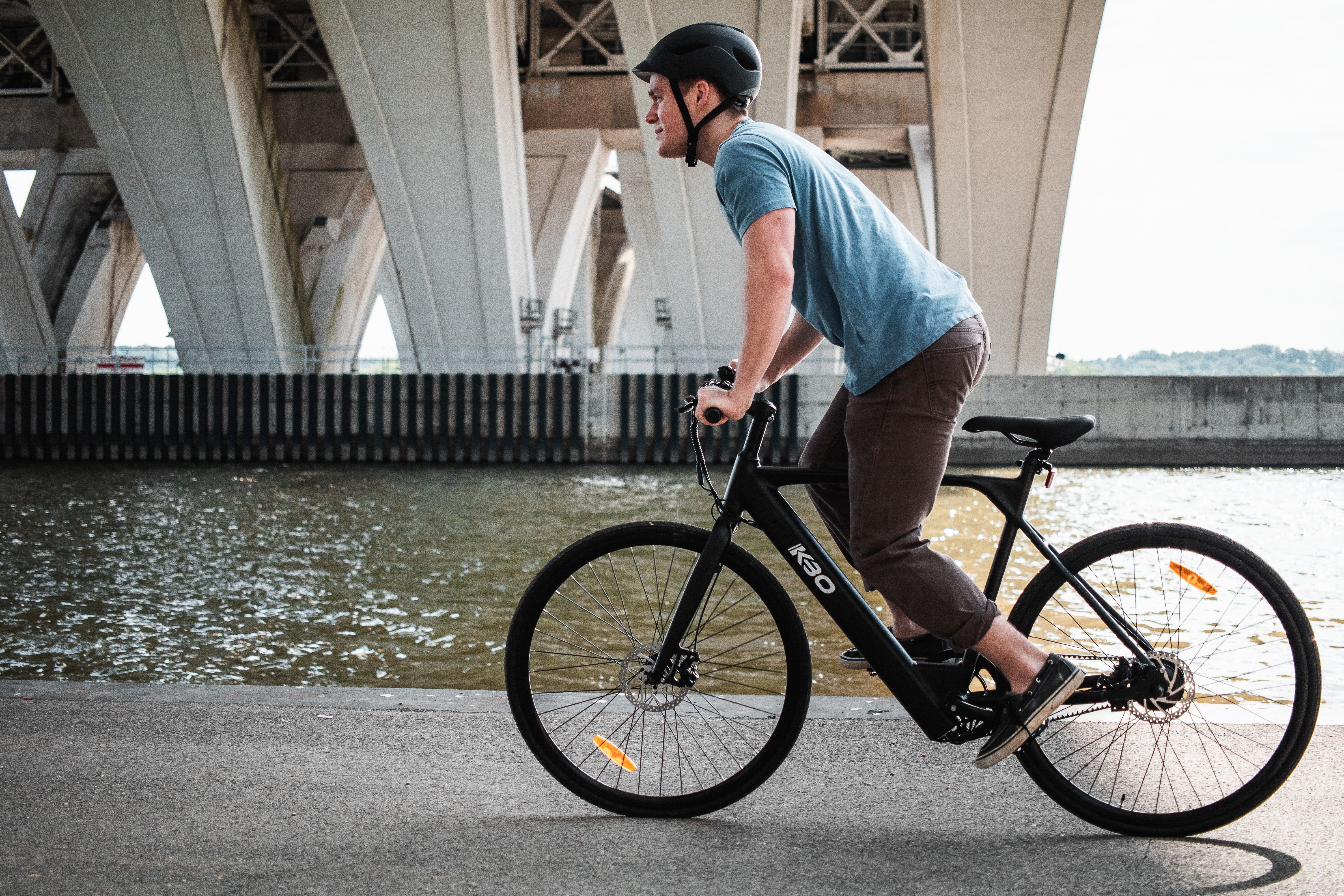 Winter is here, and with it comes changing weather that can affect many aspects of your daily bike route. Rain makes roads slick and impacts visibility; the darker days can make it harder for drivers to see you; and snow – while it's fun to look at and play in – can drastically impact your day-to-day travel. Check out this Seattle Bike Blog post for some helpful advice on biking in the snow.
What to do: There are several ways to bike smarter and safer in the winter weather. Here are a few things you can do:
Reflective gear –

 Wearing reflective jackets, pants, tires, etc., is on the best ways to help people driving see you biking at night, no matter how dark the days get!

Bike lights –

 Attaching bike lights to your handlebars and helmets can improve your visibility! By law, bikes must have a steady white light on front (flashing white lights are prohibited) and red reflector on back when being used at night. Steady or red rear lights can also be used in addition to the reflector.

Planning your route

 is a great way to prepare for and make the most out of your commute. Check out Choose Your Way Bellevue's 

bike map

, which features citywide and detail maps, safety tips, helmet fitting tips, updated tools, resources and a frequent transit service map – remember, buses are equipped with racks for three bikes.

Other rain-ready gear –

 Wearing a raincoat (and lots of layers) and using a bike seat cover are great ways to stay as dry as possible when biking in the rain. Check out this 

classic Seattle Bike Blog post

 for gear ideas.
Now that you've got some handy tips for commuting in the cold and rain, you're more prepared to get around on your bike!
-Choose Your Way Bellevue staffer Jake