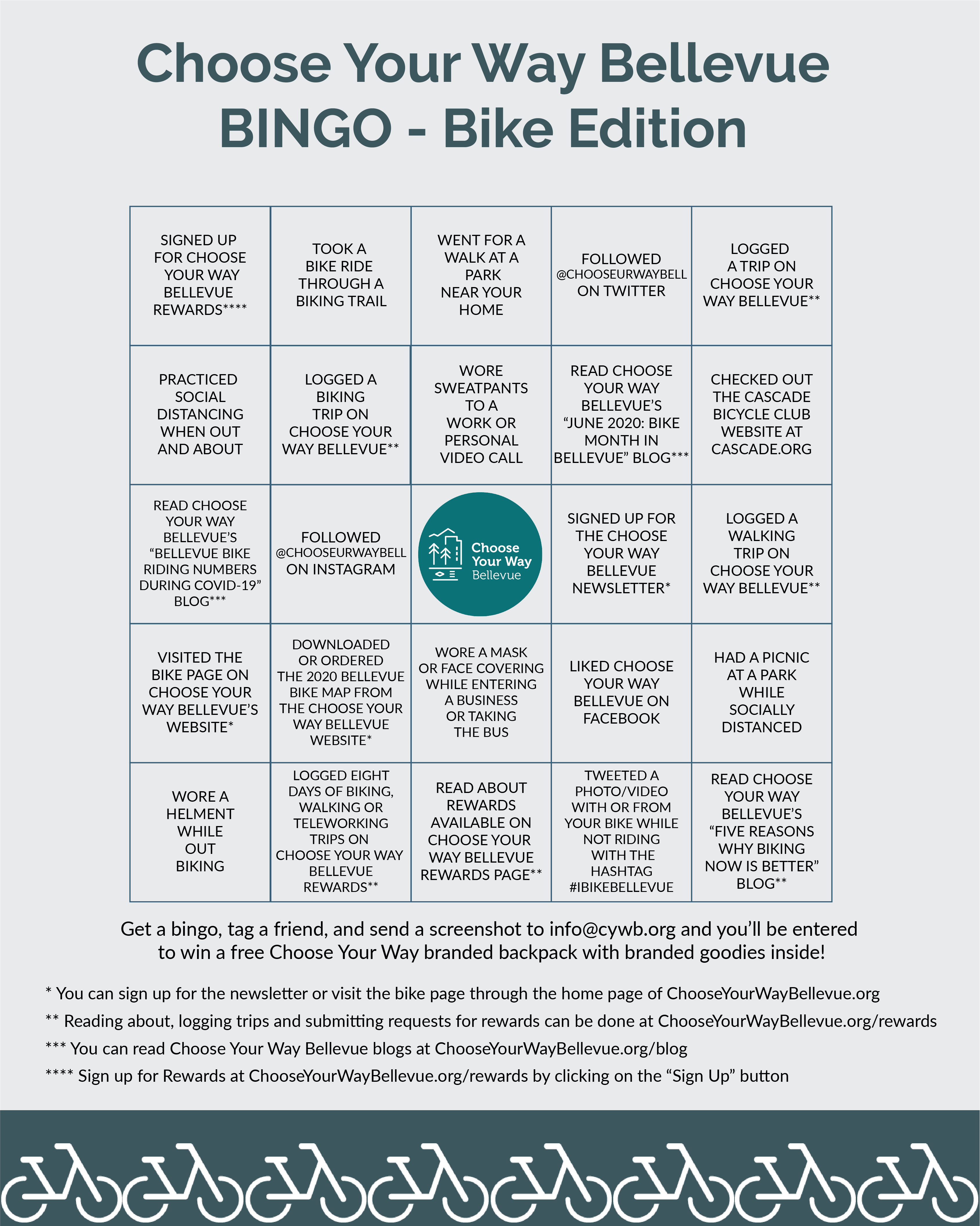 STEPS FOR PARTICIPATING:
Save or print out the Choose Your Way Bellevue Bingo Board.
Put 'X's through challenges you complete. Note: If you have already completed these actions prior to starting the game, you may X them off as well. Five in a row is a Bingo; all activities crossed off is a blackout!
Post your CYWB Bingo Board on Twitter, Facebook or Instagram with the hashtag #CYWBingo.
Email a screenshot or photo of your finished CYWB Bingo Board to info@cywb.org by noon on August 31 to be entered into 1 or 2 CYWB Bingo Board prize drawings

Five items in a row (Bingo) complete = 1 entry
All items (Blackout) completed = 2 entries
Photos and social posts may be featured in upcoming Choose Your Way Bellevue newsletters. The winner for the award will be chosen at random.
Submit before September 7 for a chance to win a Choose Your Way Bellevue branded backpack with branded goodies inside! These goodies include:
•    Bike Bell
•    2020 Bellevue Bike Map
•    Cycling Cap
•    Tumbl