What is Custom Commute Planning?
Posted on August 30, 2021
---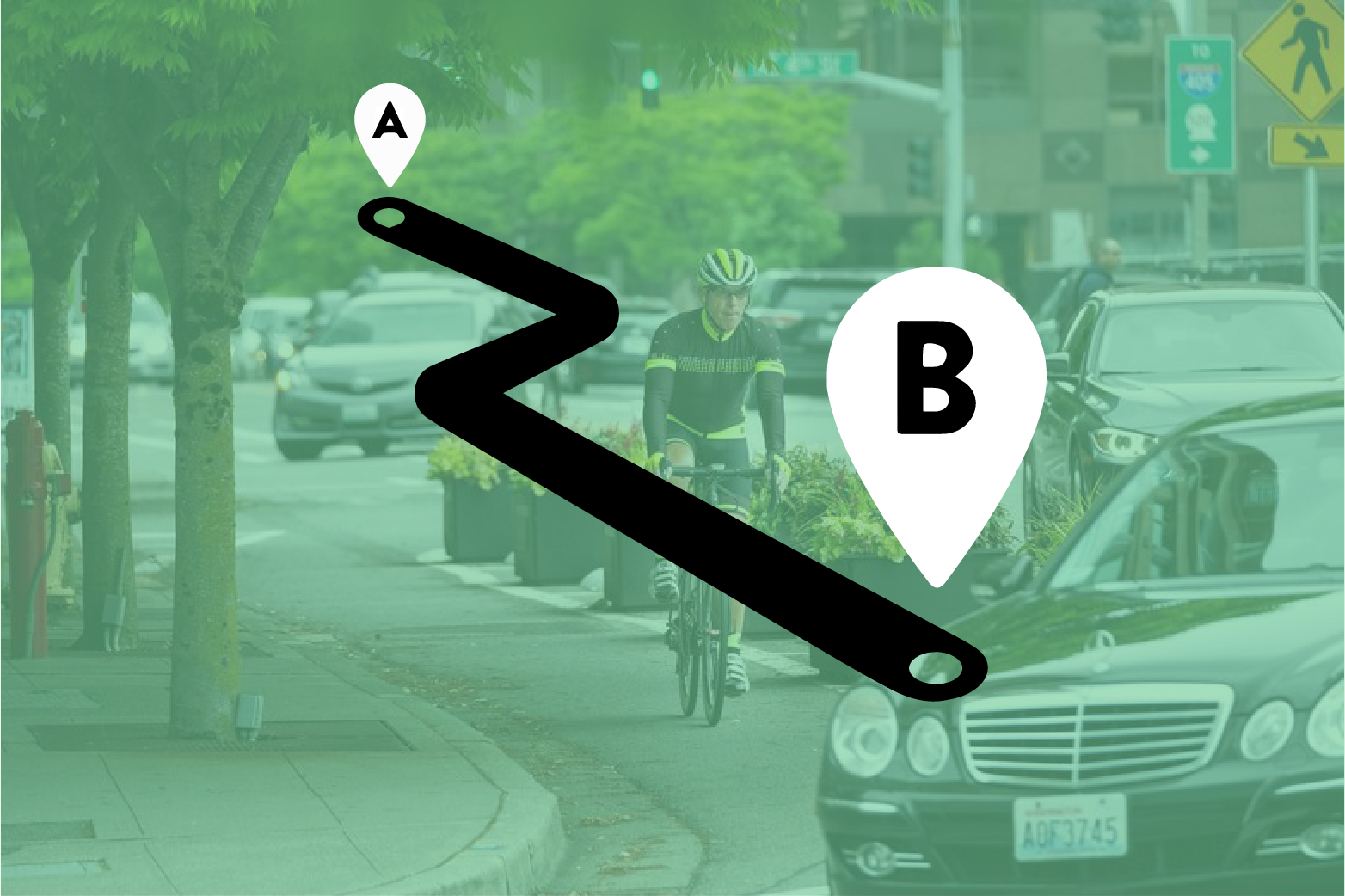 Ever want a personal, written guide for you to get from point A to point B in the most efficient way possible? We are here to help! If you want to commute into, out of or within Bellevue using a non-drive-alone mode, we're the one-stop transportation shop for you. Our services include:
Transit

We'll provide you with a detailed stop-by-stop commute, listing bus routes that will make your travel the most efficient as possible. Often, we utilize the King County Metro Trip Planner to provide the most up-to-date information on routes and revisions.

Carpool/Vanpool

We'll give you resources to start a carpool or vanpool using our Choose Your Way Bellevue portal to the RideshareOnline regional ridematching service, or, the Choose Your Way Bellevue Vanpool Widget. There are apps also for on-demand ridesharing such as Scoop or Waze Carpool.

Biking

We'll help you with using resources like the Choose Your Way Bellevue bike map, which you can download here, and Google Maps.

More Resources

Not only will we give you a detailed commute plan, we'll also provide you with links and resources for better commuting. This includes access to non-drive-alone information on our website, details on using RideshareOnline, how ORCA works and more!
Of course, remember that you can always go to www.ChooseYourWayBellevue.org and click on a transportation mode to learn more about.
Don't forget, the Fall Service Change is coming this October – it will restore much of the service that was cut due to COVID-19! You can learn more about it from both King County Metro and Sound Transit.

-Choose Your Way staffer Alex