Vanpool Stories - Pablo L.
Posted on November 23, 2021
---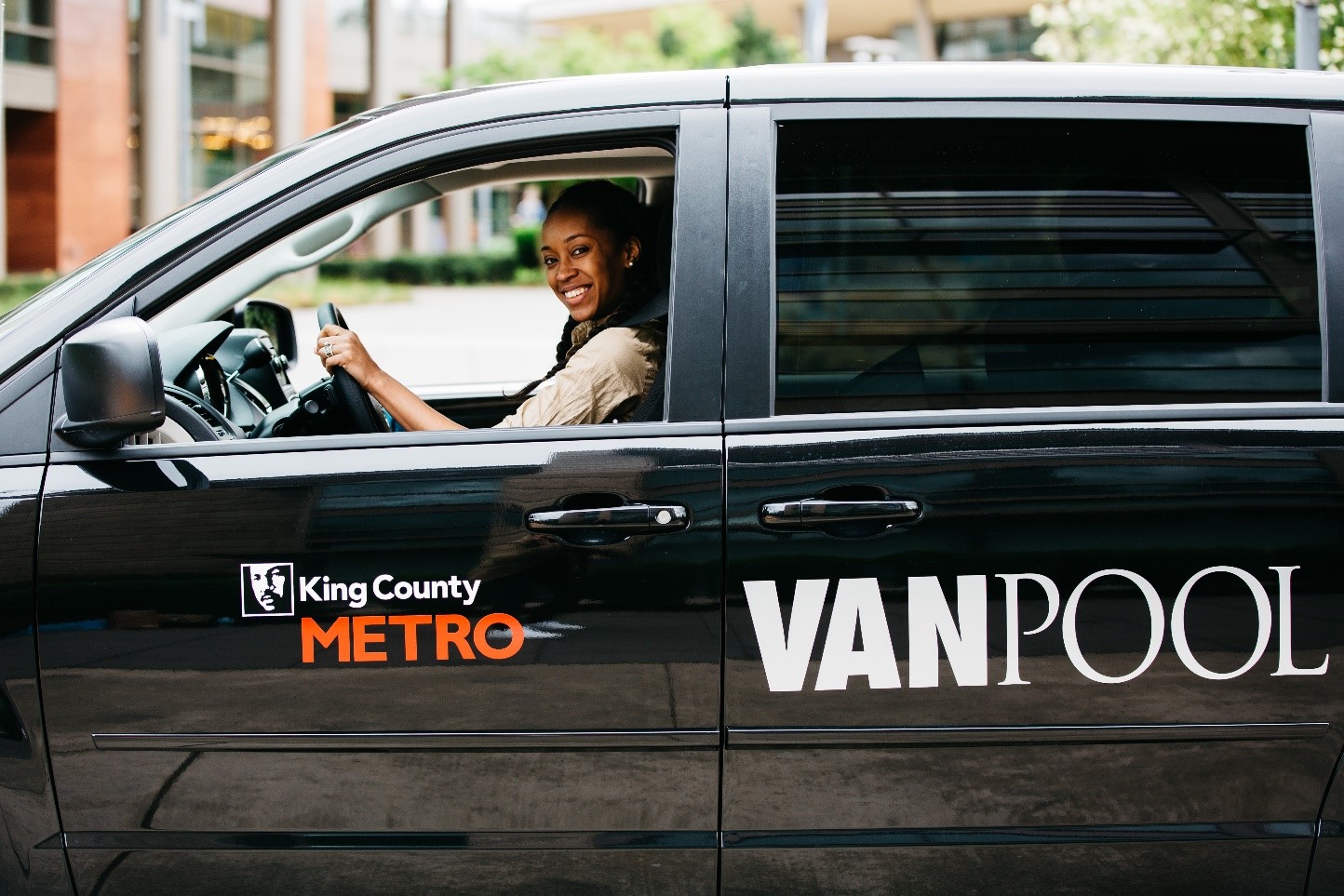 Welcome to the next entry in our new Choose Your Way Bellevue Blog storytelling series, Vanpool Stories. For our second story, we interviewed Pablo L., a longstanding member of a vanpool group. Pablo provided us with some fun details on how Vanpool has had a positive spin on his commute – check it out!
Q: How did you hear about vanpooling and your employer subsidy?
A: Via internal communications that explained the benefit available to employees. I joined the vanpool program some 8~10 years ago.
Q: How did you find the other riders in your vanpool? How did you recruit for the driver or bookkeeper role?
A: Word of mouth and reaching out (inviting others to give it a try and start using it). To encourage one to be a driver we elaborate on the benefits of controlling the schedule through shared responsibility and, if you opt for personal usage, the added advantage of ad-hoc (pay per mile). We have two bookkeepers (I am one) and we just saw it as a responsible way to use this benefit.
Q: What do you enjoy about your vanpool commute? What do you not enjoy about your vanpool commute?
A: Being able to talk to coworkers and, in some cases, folks who work in other places. I also like the sense of schedule (when to commute to avoid "overworking"). This benefit is also the flip side of its main disadvantage, not having flexibility to leave earlier or stay late without impacting others.
Q: Why did you start vanpooling?
A: We were first carpooling using our own cars and rotating who drove. We realized that with the van we did not have to put wear and tear on our cars while also having something more comfortable when 5~7 of us ride together.
Q: Is there anything that surprised you about vanpooling or something you didn't expect as you signed up for the program?
A: That we could use it for personal purposes (pay per mile) if you sign-up for that option. It also surprised me how disciplined we can be to ensure we stick to a schedule.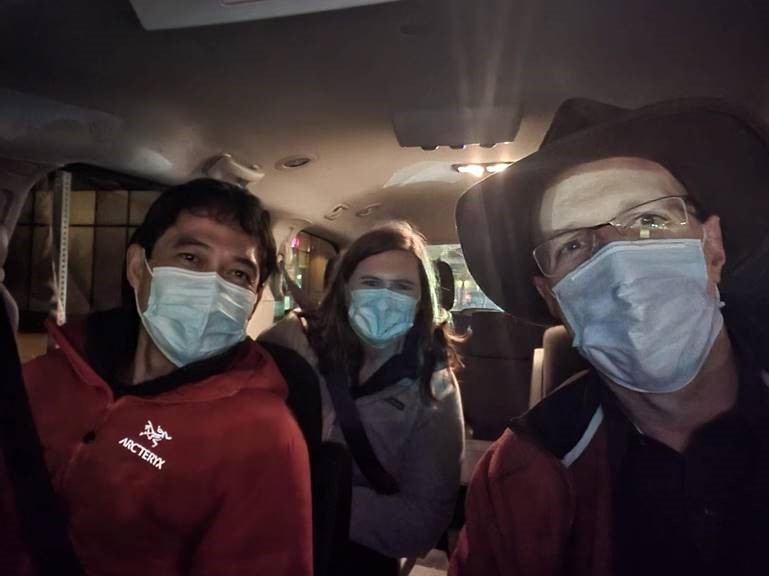 Pablo's Vanpool Group
Q: What is the biggest benefit for you as a vanpooler?
A: Time to commute by using the HOV lane and, yes, the fact that it is subsidized (in our case, very little out of pocket as we have a good amount of riders).
Q: Do you have suggestions to improve the program?
A: To automate and streamline where we drive and when we drive. This will allow others to more easily identify routes that may work for others, even if just for a few days a week. This means, [the] portal needs to improve so we can ask "who commutes from point A to point B?" and provide a range (e.g., within one mile or five miles).
Q: How does your group coordinate communication about who is riding in the vanpool or who is driving each day? Or, making sure the driver has a key for the vehicle? 
A: We use group messaging (in our case, WhatsApp). We also distribute the three keys through the main drivers or those who most regularly commute (it has been upside down since COVID-19 started).
Q: Have you recommended vanpool to a friend or co-worker, and what are the advantages to vanpool that you would highlight?
A: Yes, we have recommended [vanpooling]. The main benefits are time to commute and money saved. The other "plus" is discipline to reach a work-life balance.
Q: Is there something unique about your vanpool group that you'd like to share? 
A: While we do not do happy hours, we have one extra stop a few days a week to allow one rider (in this case, me) to meet with another person and go hiking after work without disrupting the commute (at best, adding five minutes when we are already more than halfway  through the commute). We listen mostly to news stations.
Q: Is there anything else you would like to share about your vanpool experience?
A: For future vanpools to come with both Bluetooth receiver to allow for hands-free [use of a device while] driving. 
 
A big thank you to Pablo for sharing his vanpooling story! Keep track of the latest information and tips on vanpooling at our Choose Your Way Bellevue Share the Ride page. And stay tuned for our next entry in the Vanpool Stories blog series. If you'd like your story to be shared, please reach out to info@cywb.org!
-Choose Your Way staffer Alex