Stay Healthy with Choose Your Way Bellevue
Posted on March 5, 2021
---
Whether you're taking transit or using vanpool to get to work, your vaccination appointment, or errand, we've got just what you need to make that trip as safe as possible!
Choose Your Way Bellevue, in collaboration with King County Metro and the Bellevue Downtown Association, is currently offering Stay Healthy Kits for users of transit and vanpool. Here is what each kit contains:
Cloth Adjustable Face Mask
Hand Sanitizer
Sanitizing Wipes
Reusable Zippered Pouch
Important Safety and Riding Reading Material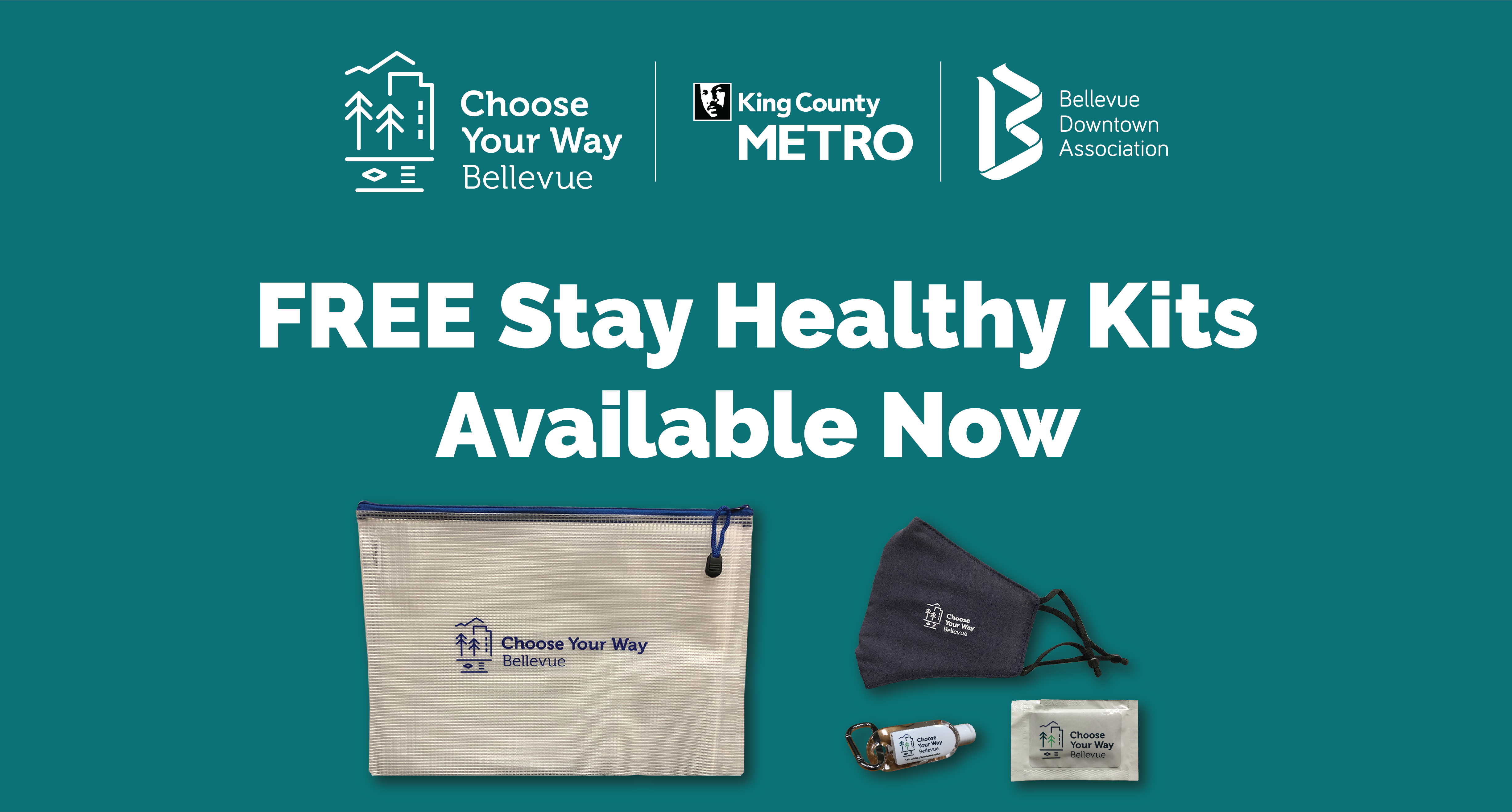 You can request your kit now by completing this application form. All Stay Healthy Kits are free for Bellevue residents and workers. You can receive only one kit per person while supplies last.
-Choose Your Way staffer Alex