Stay Active This Summer in Bellevue
Posted on July 22, 2021
---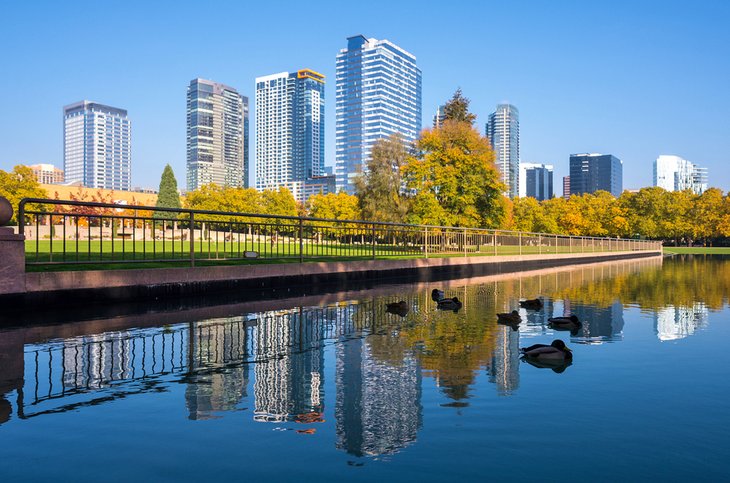 The state is open. We've been stuck inside for over a year, and now it's summertime. Time to get outside and enjoy the weather! Wondering what activities you can do? Look no further. We've collected a few fun things to do in the sunshine.
Trailhead Bus Routes

Now that Washington state is open and the sun is shining, it's a great time to get outdoors! King County Metro offers Trailhead Direct bus routes that will take you directly to a couple of your favorite Pacific Northwest hikes on weekends and holidays. These routes stop at Eastgate (Park-and-Ride) Freeway Station in Bellevue and are a great way to stay active this summer!

Biking Trails

Why not take your bike out and ride on some great PNW trails this summer? There are plenty of biking trails to tackle; check out TrailLink's webpage for ideas.

Enjoy the Parks

There are plenty of parks where you can enjoy the sunny weather in Bellevue. Check out the Bellevue parks page on the city's website for a list!

Free Movies in Downtown and Crossroads Parks

Take a group bike ride with you friends, walk, bus or carpool to check out an outdoor movie on the big screen!
From the City of Bellevue: Movies in the Park are back at the Downtown Park on Tuesday, Aug. 10 and 17, and Crossroads Park on Thursday, Aug. 12 and 19, with seating starting at 7:30 p.m. and movies beginning at dusk. Learn more at the city's webpage.

Check Out a Free Concert While Riding Around Downtown!

Find a little rhythm and drown out the blues with Bellevue Beats, the Bellevue Downtown Association's new (and biggest ever) music series! Spanning April through fall, it reignites Downtown's music scene with free concerts in the Heart of Bellevue. 

Log Your Trips and Get Rewarded

Don't forget to log all of your non-drive-alone trips in Bellevue through our Choose Your Way Bellevue Rewards program! You'll be eligible to receive free branded merchandise.
These are just a handful of exciting outdoor activities to participate in this summer in Bellevue, with ideas to make it easier to get there in a greener way. We hope this helps keep your summer busy!

-Choose Your Way staffer Alex