Blue Skies, Sunshine, it's Summertime!
Posted on May 29, 2021
---
Did you know that every trip you make using a non-drive-alone mode can save you money and help you earn rewards?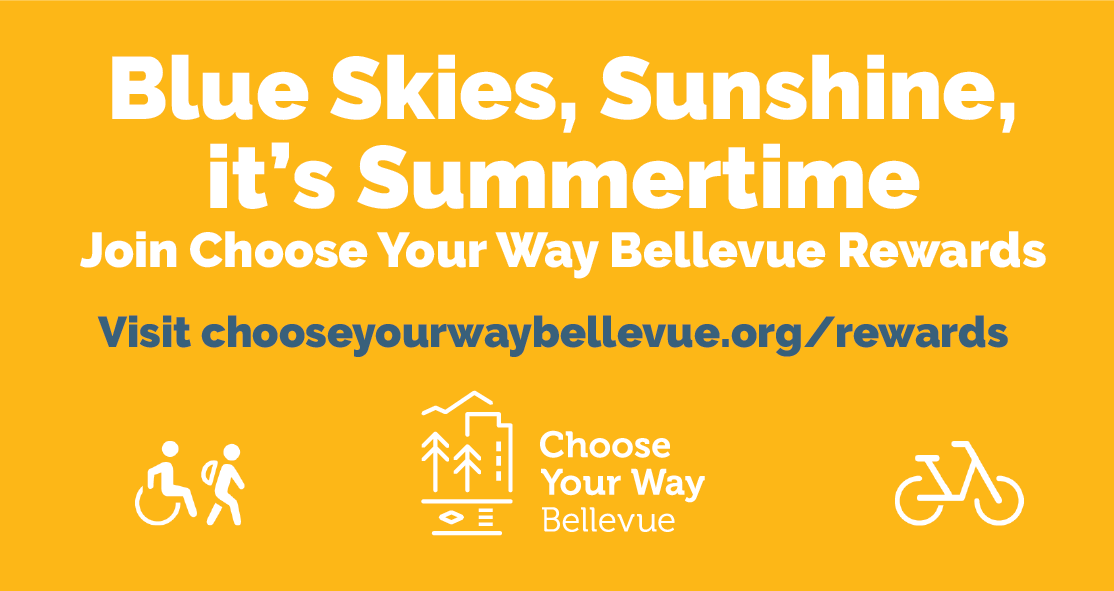 This summer, take advantage of the Pacific Northwest weather and try a non-drive-alone mode to get around Bellevue! If you log at least eight days' worth of trips June 1, 2021 through August 31, 2021 using vanpool, transit, carpool, telework, cycling, or walking, you can earn a Choose Your Way Bellevue reward – worth up to $25. Visit our rewards page to start logging trips.
Not sure where to begin? Complete a Commute Assistance Request and receive a customized commute plan based on your work schedule, home address, and worksite.

-Choose Your Way staffer Nicole