What to know during COVID-19: Transit is still running
Posted on March 20, 2020
---
Update (3/23/20, 11:30 am) - In response to the coronavirus, transit fare collections are discontinued; read more here (Metro) and here (Sound Transit).
Update (3/26/20, 3:25 pm) - Sound Transit will temporarily reduce service on additional ST express routes, read more here.
Update (3/30/20, 4:00 pm) - Some weekday bus trips are restored to better promote social distancing for King County Metro, read more here.
Updated (4/3/20, 1:00 pm) - More service reductions for King County Metro and Sound Transit to take place on Monday, April 6. Read more here.
Updated (4/20/20, 9:30 am) - King County Metro has further reduced service to slow the spread of COVID-19, read more here.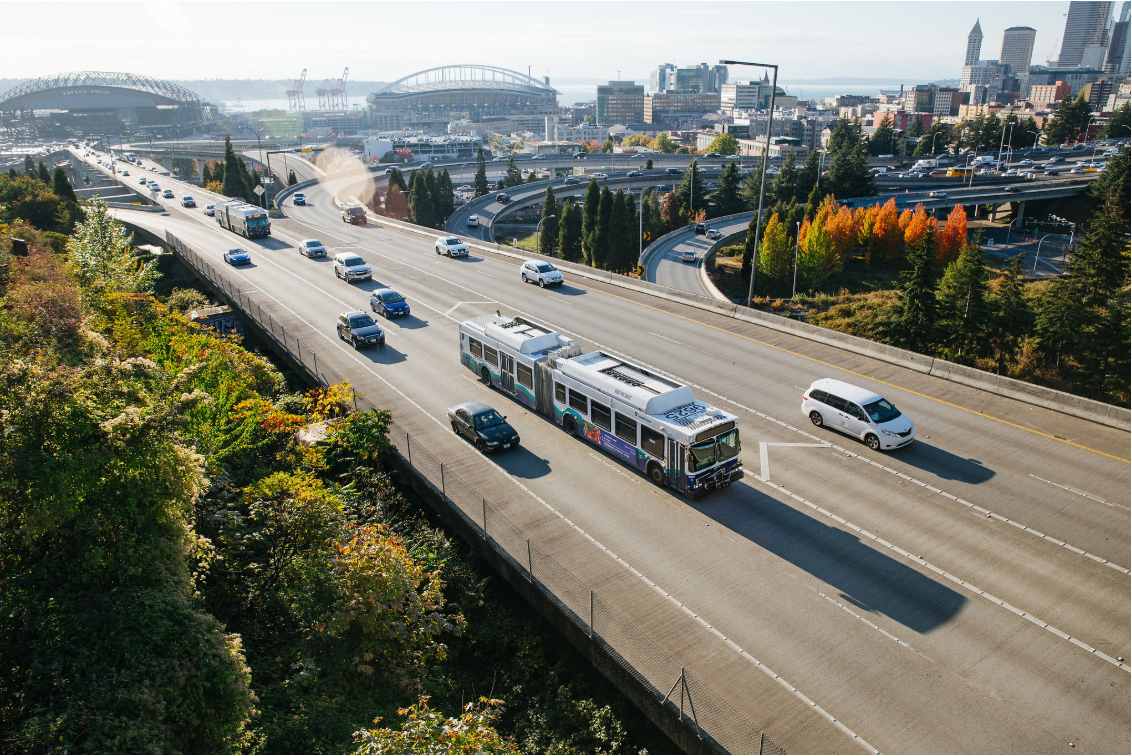 Although King County Metro and Sound Transit have announced service reductions in response to COVID 19, transit can still be your trusty option for essential travel needs during this time.

Metro will temporarily move to a Reduced Schedule starting Monday, March 23. This shift comes two days after Metro's pre-scheduled Spring Service Change goes into effect on Saturday, March 21, which will bring Eastside riders better bus connections and improved access to Seattle via Link light rail. The Reduced Schedule is in response to reduced ridership since the emergence of COVID-19. These service reductions are also designed to maintain a resilient and sustainable transit system that's able to keep our region moving every day and to ramp back up when this chapter closes. Read the full new release for more details.

King County Metro and Sound Transit are taking necessary steps to provide a clean and safe commute for their riders.

Executive Constantine, in coordination with Public Health – Seattle & King County, has directed Metro to keep providing safe, reliable transit and to take steps to support social distancing. Metro is developing plans and adjusting operations daily to ensure these goals are met.

Metro and Sound Transit are prioritizing the health of passengers, employees and community members. Crews now disinfect every bus, every night, so that each morning all riders board fully disinfected buses across King County.

Guided by Public Health – Seattle & King County, Metro and Sound Transit are being mindful of social distancing and avoiding crowding on buses. Reductions in ridership following the executive's and the governor's State of Emergency proclamations, recommendations from Public Health, increases in telecommuting, canceled large events, and school closures have resulted in passengers having more room on buses and other transit vehicles.

To stay up to date with Metro updates surrounding the coronavirus, click here. Sound Transit continues to update their Platform blog post, "Responding to heightened COVID-19 concerns", here.
 
King County Metro and Sound Transit's service changes are still in place to take effect on March 21.

In these times, the transit agencies ask that riders take personal health steps, especially in public and while riding transit:

•    Avoid touching your eyes, nose and mouth
•    Wash your hands frequently and thoroughly
•    Cover your coughs and sneezes
•    Telework if your place of employment allows you to do so
•    Stay home if you are sick

Stay safe!
-Choose Your Way Bellevue staffer Alex