Tune in for this Bike Tune-up!
Posted on July 1, 2020
---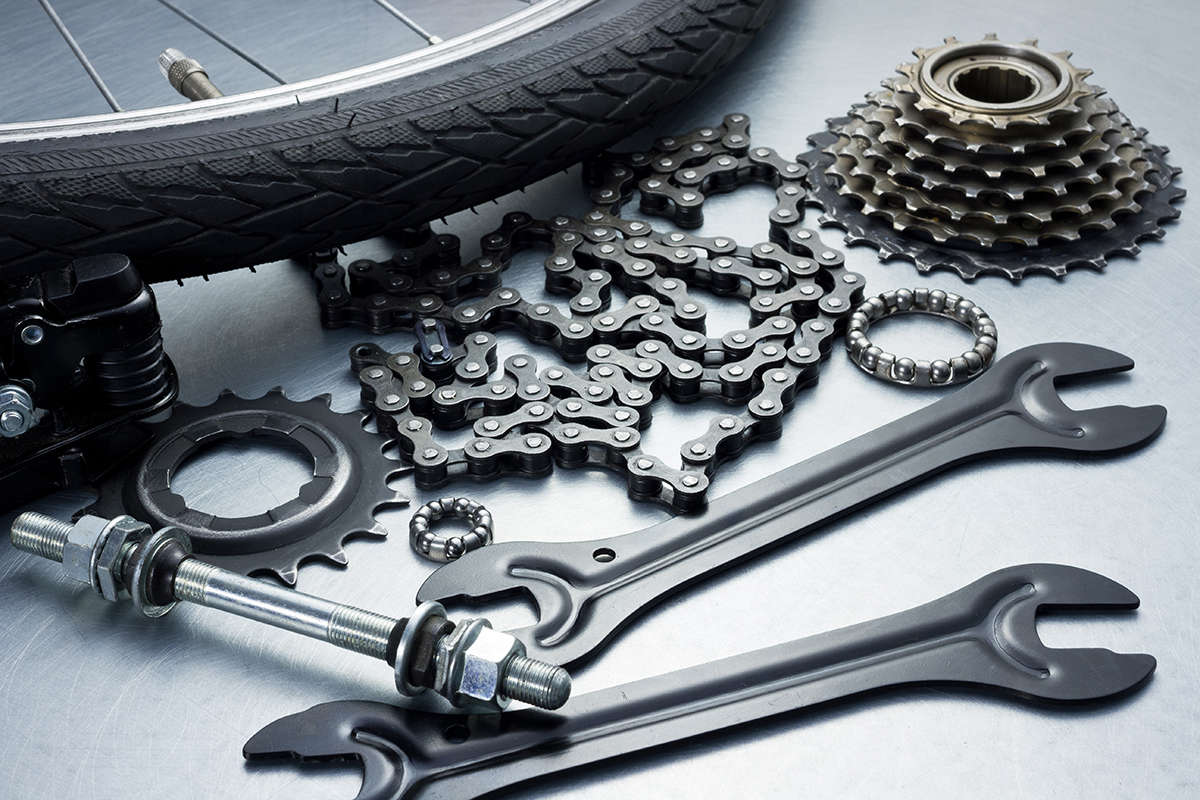 Three practical things you can do at home to improve your bike's working condition

The weather is getting nicer and biking numbers have already been on the rise in Bellevue…so now is the perfect time to dust off your bicycle, get outside and go for a ride! Before doing so, it might prove useful to give your two-wheeled, human-powered machine a little tune-up to make sure things are good to go. Here are three easy tasks you can do from home to get your bike in great condition:
Clean the chain

It's easier to do than you think; aids shifting/accelerating; and extends the life of your chain.

Remove chain and soak it in hot water with dish soap for 16-24 hours
Disassemble and clean each roller with a cotton swab
Spray speed degreaser onto the chain and wipe clean with a dry rag (Finish Line is great and can be purchased at your local bike shop)
Apply lube when finished
In-depth video here

Adjust the brakes

When pulled, does your brake lever reach the handlebar without stopping your bike? If so, your brakes are worn or your cables are stretched! Do the following:

Turn the barrel adjuster on the brake caliper clockwise one click at a time, testing your brakes after each adjustment
If you reach the last click and still haven't solved the problem, turn it clockwise until it stops, loosen the pinch bolt and pull a small amount of cable through
Tighten the pinch bolt and repeat the process until you get the right amount of tension
In-depth video here

Smooth out shifting

You'll want to make sure there are no jumps or skips in your chain, which most likely come from loose cable tension.

Get your bicycle on a repair stand (which can be purchased for as little as $20), and shift to the smallest cog
Turn the barrel adjuster on the rear derailleur one-half turn clockwise
As you rotate your pedals, shift once
If the chain doesn't jump to the next cog, make another half-turn
If the chain starts to jump to cogs for every one shift, you went too far, so back it down a half-turn
Don't turn the barrel adjuster more than halfway at a time – you may end up with too much tension
In depth video here
Of course you can always contact your local bike shop for bike tune-ups, maintenance and repair. Need help finding bike shops and knowing where to ride in Bellevue? The newly updated 2020 Bellevue Bike Map can help. Want a hard copy? Call 425-452-6856 or email TRReception@bellevuewa.gov.

-Choose Your Way Bellevue staffer Alex
Sources:
How to Perfectly Clean Chain - Global Cycling Network
How to Adjust Bike Brakes - Howcast
Getting Your Gears Running Smoothly