Staff Stories - Travis
Posted on February 4, 2020
---
This new blog series, Staff Stories, will bring you an interview with different Choose Your Way Bellevue staff about their daily commutes. Today's interviewee: Travis Lange.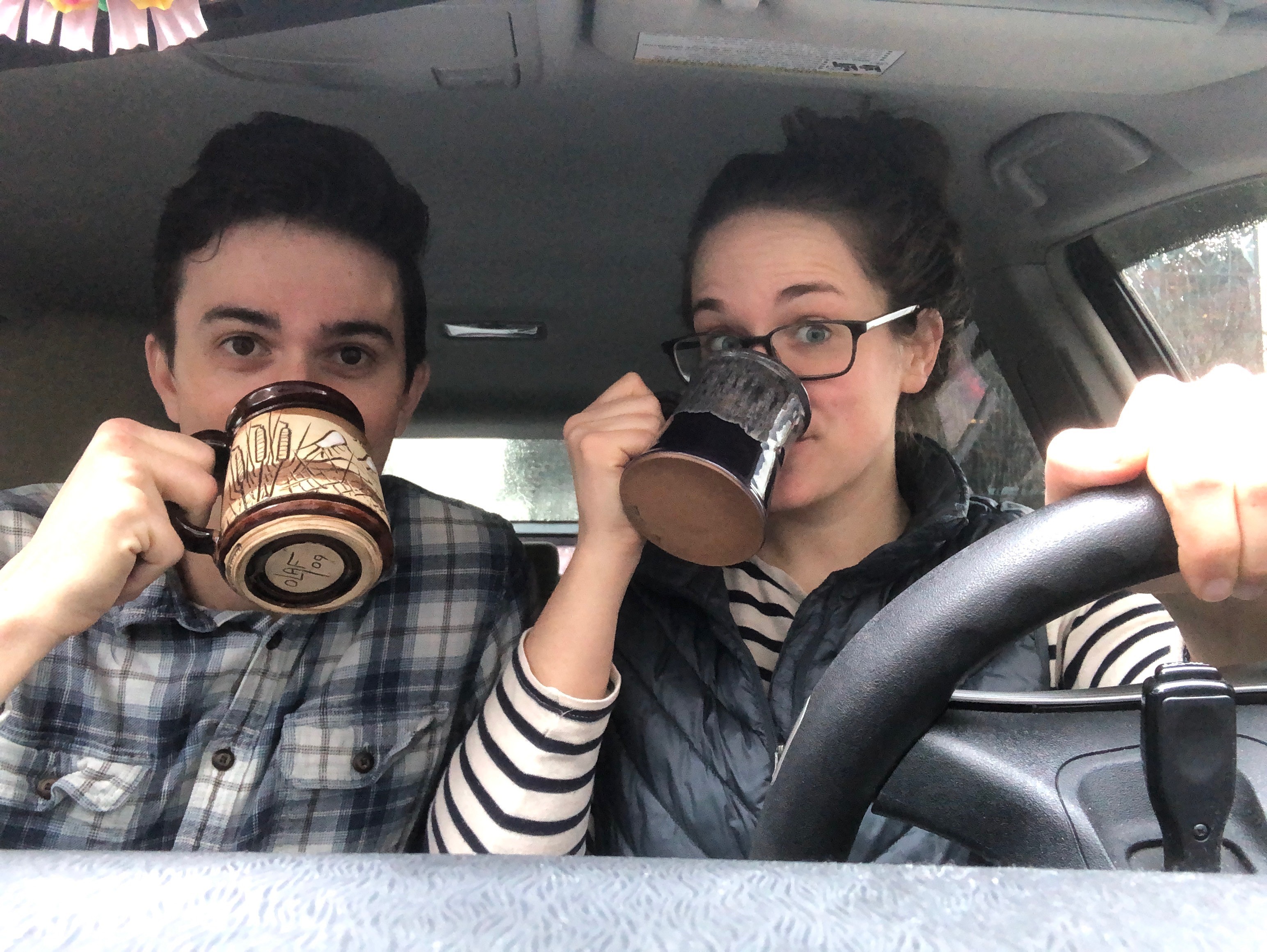 What is your occupation?
I am the Transportation Outreach Coordinator for TransManage.
Where do you live, and work?
I currently live in Tukwila and I work at the Bellevue Downtown Association.
Where do you like to hang out for fun and how do you get there?
One of my favorite things to do is to go on urban hikes. I'll bus from Tukwila into Seattle and walk around for hours. I also enjoy going on bike rides; we are fortunate to have a bike rack and we'll load up the bikes and carpool to a trail.
Which mode of transportation do you use?
I carpool, bike, bus and walk.
How do you commute to work and why do you commute that way?
I carpool as my regular daily commute. My fiance and I live in Tukwila and work in Bellevue and we share the one car. With our current living situation, it makes sense for us to carpool and take the HOV lane to work and back. I would love to live closer to work and be able to bike, bus or walk to work, but it's just too expensive.
What are some benefits of commuting to work? What are some things you like about commuting?
One of the best parts of my commute is I get to share the trip with my wonderful fiance. We drink our morning coffee, listen to the news and talk about the day ahead, those are the moments I treasure. I love sharing the one car, because the environmental benefits, as well as the financial savings, make any inconvenience that comes with it worthwhile.
What would you like to experience during your commute?
Ideally, I would love to have an active commute of biking or walking.
How have things changed since you switched up your main mode of transportation?
Since I moved here in June of 2018, my main commute mode has been carpooling. I have since moved further away from my job in Bellevue due to cost of living, so the biggest change has been an extra 10 minutes in the HOV lane.
Want to share your commute story? You can do so through the Choose Your Way Bellevue Rewards program! Each month, our staff will select one Bellevue traveler's submission, and their story will be featured in our monthly newsletter. Winners will receive $50 towards your bus or vanpool fare in the form of a TranBen voucher or the equivalent in Choose Your Way Bellevue merchandise! There's no need to reapply each month, but feel free to share more than one story with us. Learn more and submit your commute story here.
-Choose Your Way Bellevue staffer Phyllis