Ring in the New Year with Carpooling!
Posted on January 9, 2020
---
Welcome to 2020! There are a multitude of ways to start off the new year right: whether it's a new workout routine or resolutions to travel more, the list goes on and on. While resolving to improve your year ahead, don't forget to focus on one of your biggest day-to-day routines: commuting! There are lots of options to change your daily travel and help yourself (and others) save time and money - carpooling is a great way to do just that!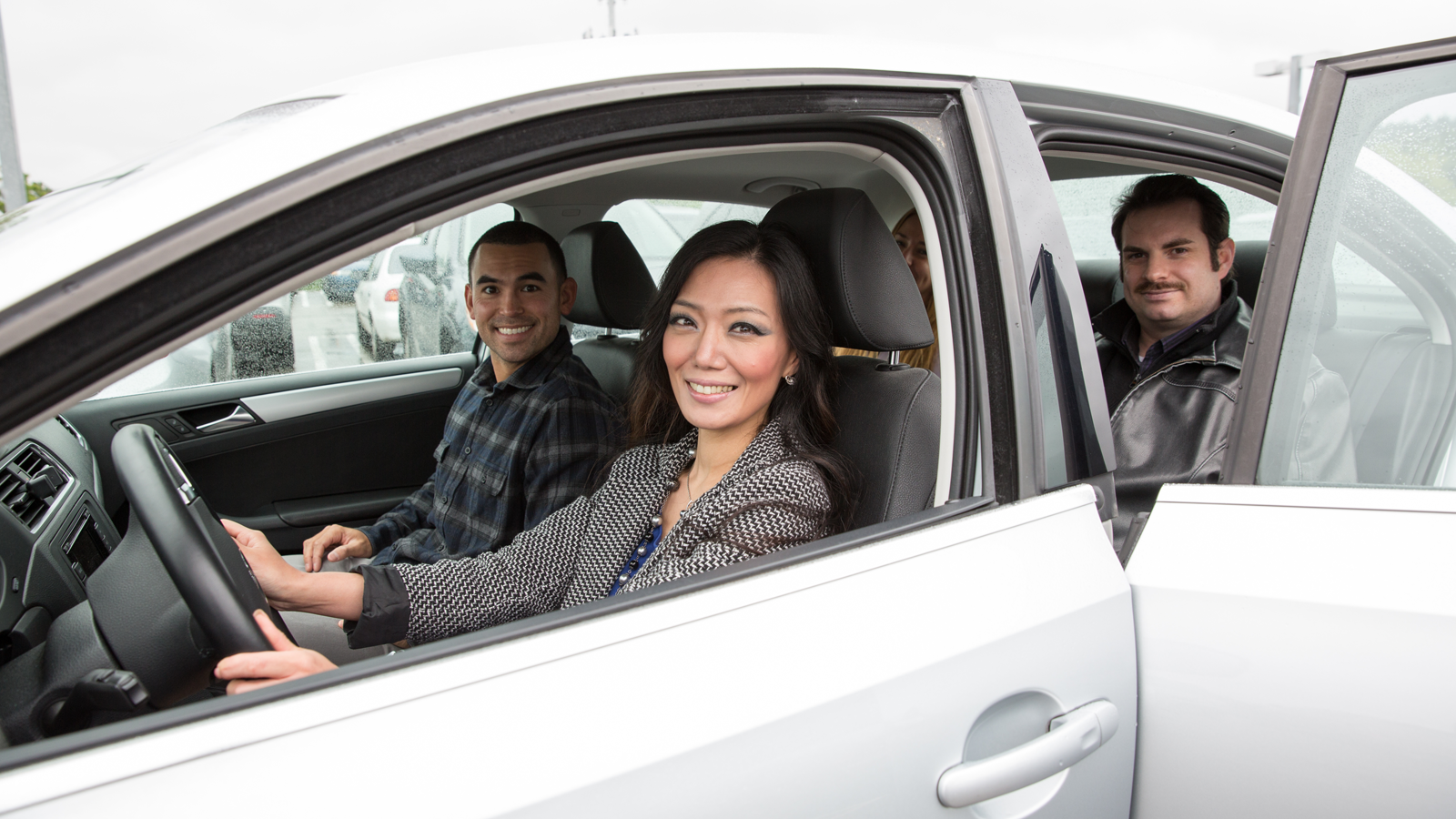 Carpooling with your coworkers, friends and family provides a ton of advantages. First, you save money by splitting the cost of gas - when you're not driving alone, you're not paying for all of it yourself. Second, you help the environment by using one car for several people, cutting down carbon dioxide emissions. And it's a lot easier to organize a carpool than you think!
Choose Your Way Bellevue has all the information you need, from custom commute planning to rideshare resources. Use RideshareOnline.com and utilize the ride matching system to start carpooling: you can get involved with an existing one or start your own. New to the process? Learn how to create a ride match using this handy infographic.
Once you're carpooling, you can go to Choose Your Way Bellevue Rewards to log your trips and earn awesome merch! Two rewards* are happening now:
Mover of the Month - Share your transportation stories with us! Each month CYWB staff will select one Bellevue traveler's submission, and their story will be featured in our monthly Choose Your Way Bellevue newsletter. Winners will receive $50 towards your bus or vanpool fare in the form of a TranBen voucher or the equivalent in Choose Your Way Bellevue merchandise! Learn more and submit your commute story here.
Bellevue's Top 100 - Just because it's winter, raining, dark - and (the list goes on!) doesn't mean your non-drive-alone travel habits have to hibernate! This winter, the 100 people who log the most non-drive-alone trips between December 20, 2019 and January 31, 2020 will earn branded merchandise to keep them visible during the dark PNW days. Trips must be logged by 2/7/20 to be eligible. Keep up the good work!
*These rewards are for logging all types of non-drive-alone trips including transit, carpooling, vanpooling, walking, bicycling, teleworking and reducing trips through a compressed work week.
For more information, check out the Share the Ride and Choose Your Way Bellevue Rewards pages on the Choose Your Way Bellevue website.
-Choose Your Way Bellevue staffer Alex