Learn More About Our Telework Survey Results
Posted on October 8, 2020
---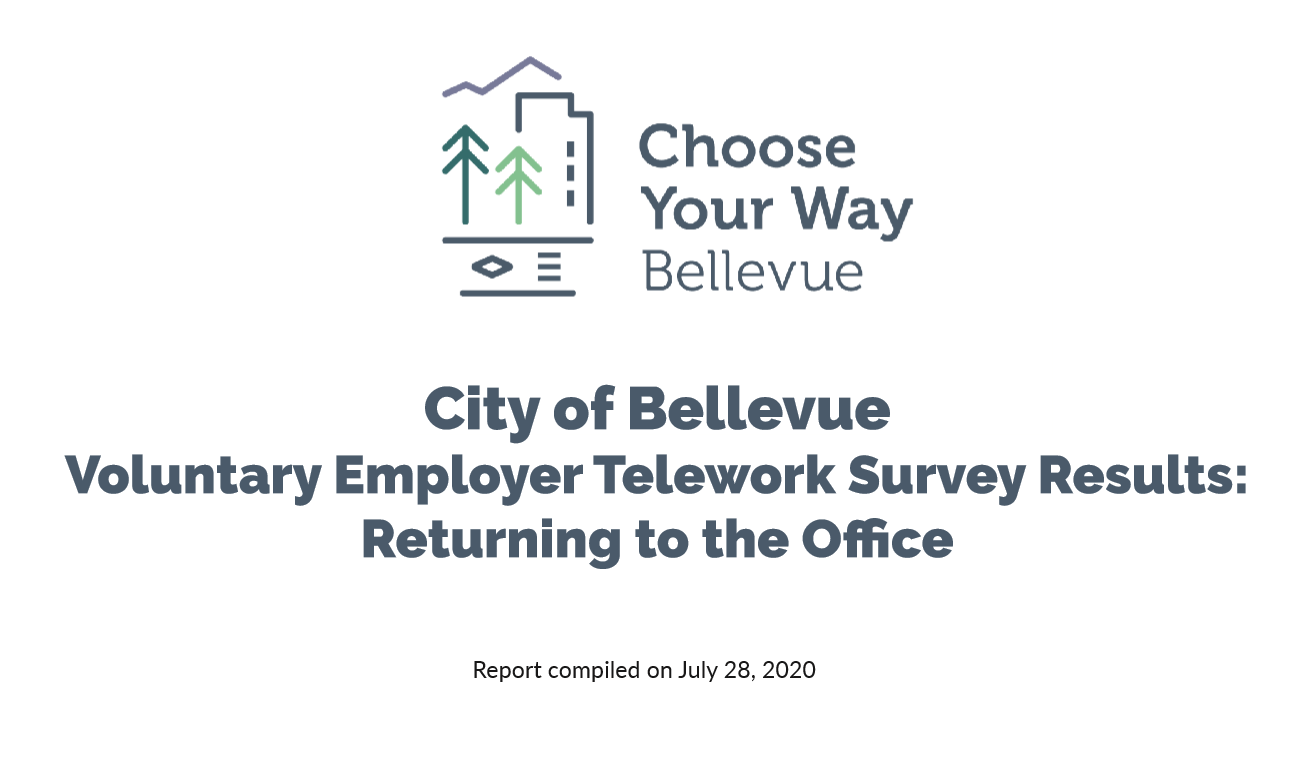 Curious how the pandemic has affected employers and employees in Downtown Bellevue? We conducted a non-scientific, voluntary survey of employer representatives with worksites in Bellevue. Here's what we heard from the 29 respondents:
72% of employers said they plan to continue a telework policy after they return to the office, while 62% said they had a telework policy in place prior to COVID-19.
34% of employers said they did not have a telework program prior to COVID-19, with 4% of these indicating they won't have a telework policy by the time they return to the office.
24% of employers said "I'm not sure" to having a telework policy when they return to the office. 4% said "I'm not sure" to having a telework policy before COVID-19.
When asked about their biggest concerns for their employees, two main areas were indicated:

Commuting and access to work: traffic, bus schedules and transit wait times
Health and safety: in the office and on transit
Analysis:

Based on the survey responses collected, we see a likely shift in companies adapting their telework policies for the long term. The biggest shift we identified is companies being much more likely to consider teleworking as a potential solution to health and safety concerns.
The decreasing number of employers NOT having a telework policy and the INCREASE in those unsure if they have one can be explained as companies having these discussions for the first time.
For more details about employer responses on post-COVID telework attitudes and commute benefits anticipated following return to office, check out the full report on our website.

Prevalence of telework among employees of larger Bellevue employers – longer-term

See chart below for another interesting factoid about Bellevue: Over the last decade (pre-COVID), among employees of CTR employers which have 100+ employees, telework has been more prevalent in Bellevue than in Seattle or the state as a whole. This seems to bode well for Bellevue in a post-COVID world!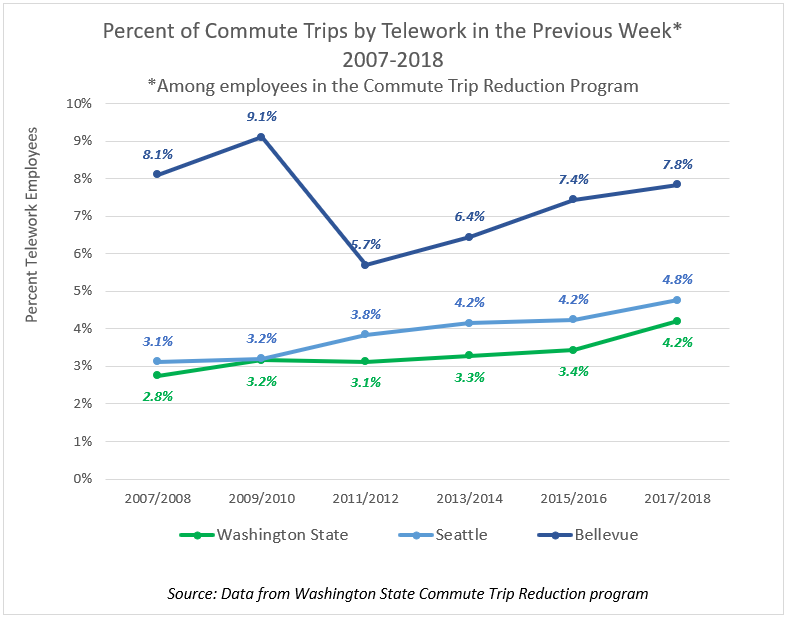 -Choose Your Way Bellevue staffer Alex