Four Ways to Celebrate Earth Day During These Times
Posted on April 15, 2020
---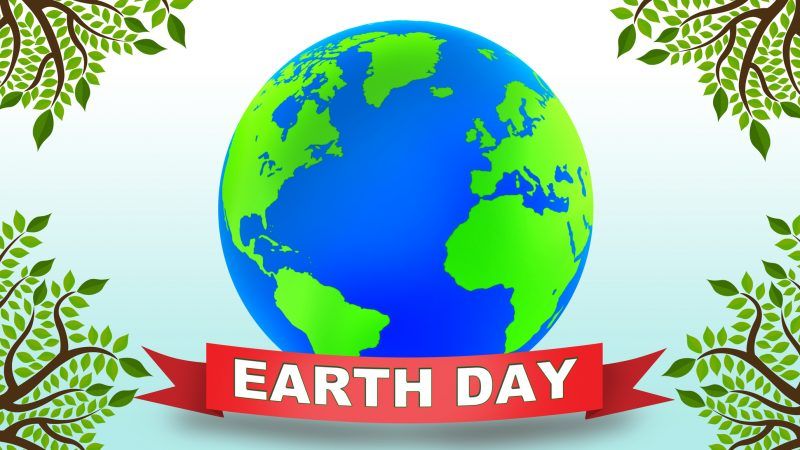 This year, Earth Day may be celebrated differently than in the past - but that doesn't mean it can't be just as meaningful! Here are a few ways you can celebrate our planet during the COVID-19 pandemic:
1. Conserve Water
There's nothing quite like reducing your water usage to show your appreciation for the planet. Doing things like taking shorter showers and turning off the faucet while washing your hands and brushing your teeth can make a difference.
2. Recycle
Instead of throwing that dirty plastic peanut butter jar in the garbage, take the extra time to clean it out and put it in the recycle bin. Recycling paper and plastics are a great way to help the environment.
3. Choose and support sustainable food options
Fast food and processed meats contribute to pollution and hurt our environment. Choosing a replacement meal that is eco-friendly is a great way to celebrate Earth Day, and there are a multitude of great vegetarian and vegan restaurants and meals out there providing takeout options! This is also a great opportunity to find a new recipe to try and cook in your kitchen!
4. Last but not least: Leave your Car in the "Parked" and "Off" Position
According to the New York Times, one of the most effective ways to being thinking about how to reduce your carbon footprint is to reconsider how much, and how often, you travel. By not driving, you'll be helping to reduce the massive amounts of CO2 being poured into the atmosphere every day. Taking a walk in your neighborhood while practicing social distancing is a great way to get out.
I hope this is a helpful list to kick-start your Earth Day celebrations. Remember to stay safe, wash your hands, limit travel and stay home during these times!
-Choose Your Way Bellevue staffer Alex