Five Reasons Why Biking Now is Better
Posted on April 23, 2020
---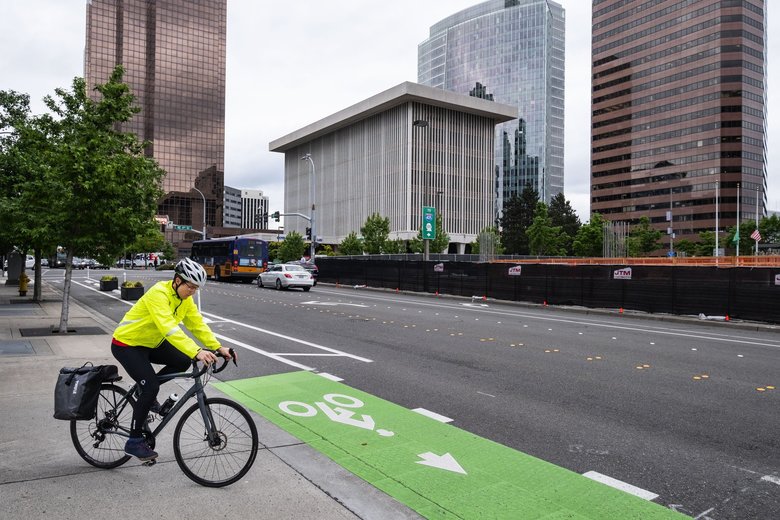 As the pandemic continues to affect the world, here are a few positive reasons why getting out and about on your trusty wheels is better now than ever before!

1.    Societal disruption
Changing your routine can be easier during times of disruption, and may take time to stick. Since it usually takes more than two months before a new way of doing things becomes automatic, now is as good a time as any to get (back) into biking, especially with spring and summer rolling around!
2.    A captive audience
We're all looking for new ways to engage virtually, and biking can make that happen. Start a virtual bike club with your friends and log your trips through Choose Your Way Bellevue Rewards!
3.    Biking is the new "going out"
Bars, sporting events, gyms and more are all closed for the time being. Riding your bike is one of the only ways to get out these days, so why not try biking your commute route to see what would work best for you when work from the office starts up again? Or, take your kids out for a family ride.
4.    Less traffic
According to this article, the Seattle metro area has experienced the third-largest traffic drop in the nation amid the stay-at-home order. With emptier roadways, it's a great time to dust off your bike or ride it more often!
5.    Bikes in lieu of transit
You can also check out the new 2020 Bellevue Bike Map, which features updated citywide and detail maps, safety tips, helmet fitting tips, tools and resources. Want a physical copy? Call the City of Bellevue Transportation Department at 425-452-6856 to request one.
Take these points into consideration when exploring ways to get outside during these times. Until next time, stay safe, wash your hands and keep your distance (at least six feet) from each other!
Update: From now until June 30, earn merchandise just by logging your walking, biking and telework trips! Learn more.
-Choose Your Way Bellevue staffer Alex