Bike Month 2020: How Employers can Build a Better Bike Program
Posted on June 1, 2020
---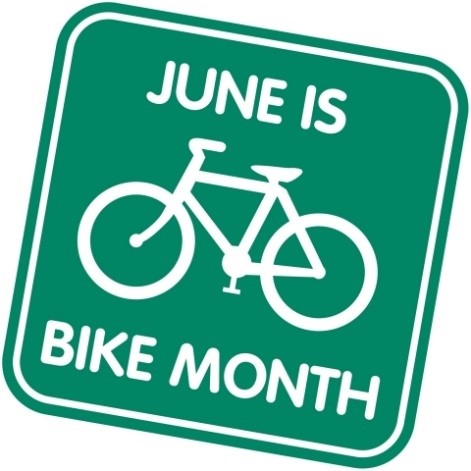 The COVID-19 era has likely shifted your employee's day-to-day routines and work style. Employees across the city and the world have had to adopt brand new behaviors and habits from working remotely to communicating with team members on new platforms. With this disruption, employees and employers have both shown adaptability. With Bike Month in Washington State shifted to June and days away, and businesses considering future commuting back to the office, now is a great time to encourage your employees to get out and go for a ride – and for employers to consider how more employees can make this option work well as a viable, sustainable commute option.
Shape your Bike Program:
Are you looking to make your workplace more bike-friendly but don't know where to start? Consider implementing the following elements in your workplace.
Secure bike parking

Employees need to know their bicycles are safe while they work; consider talking with building management about bike access to your building and secure parking.

Provide Showers and Changing Facilities

Some employees will not consider bicycling to work without the convenience of showering upon arrival. As an added benefit it makes your office smell better too!  

Bike subsidy (Parking Cash-Out)

 Employees who bike, walk, or take transit often have a parking spot they do not use. In lieu of parking, consider financially incentivizing employees who don't use an allotted parking spot.

Evaluate your bike culture

Consider your dress code appropriately; is it inclusive of active transportation modes?

Additionally, here is the Choose Your Way Bellevue Toolkit; a great resource for enhancing or starting your commute program.
Share with your Employees:
Lean on bike content already out there to encourage your employees to bike! Some ideas (and examples) to consider are:
Your employees' well-being and mental health affects your bottom line. A 2015 study conducted by the University of Cambridge, VitalityHealth and RAND Europe found that employees who cycle have lower rates of depression and obesity, higher life satisfaction scores and take significantly fewer sick days than their non-cycling coworkers. The report ultimately concluded that cycle-to-work programs have the potential to significantly impact the productivity of a business's workforce.
In the COVID-19 era, biking is the new going out. With more and more people on two wheels, this is a great time to engage your employees, encourage a healthy, active transportation option and blaze new trails with enhancing your bike commute program.
-Choose Your Way Bellevue staffer Travis