Are You Bored, or Working on Your Bingo Board?
Posted on July 13, 2020
---
What better way to celebrate summer than by challenging yourself to a very active form of bingo? We've put together a fun, interactive bingo board to help you get out on your trusty two wheels in the beautiful weather. Whether you've started this challenge yet or not, here are some helpful tips to tackle some of the tasks!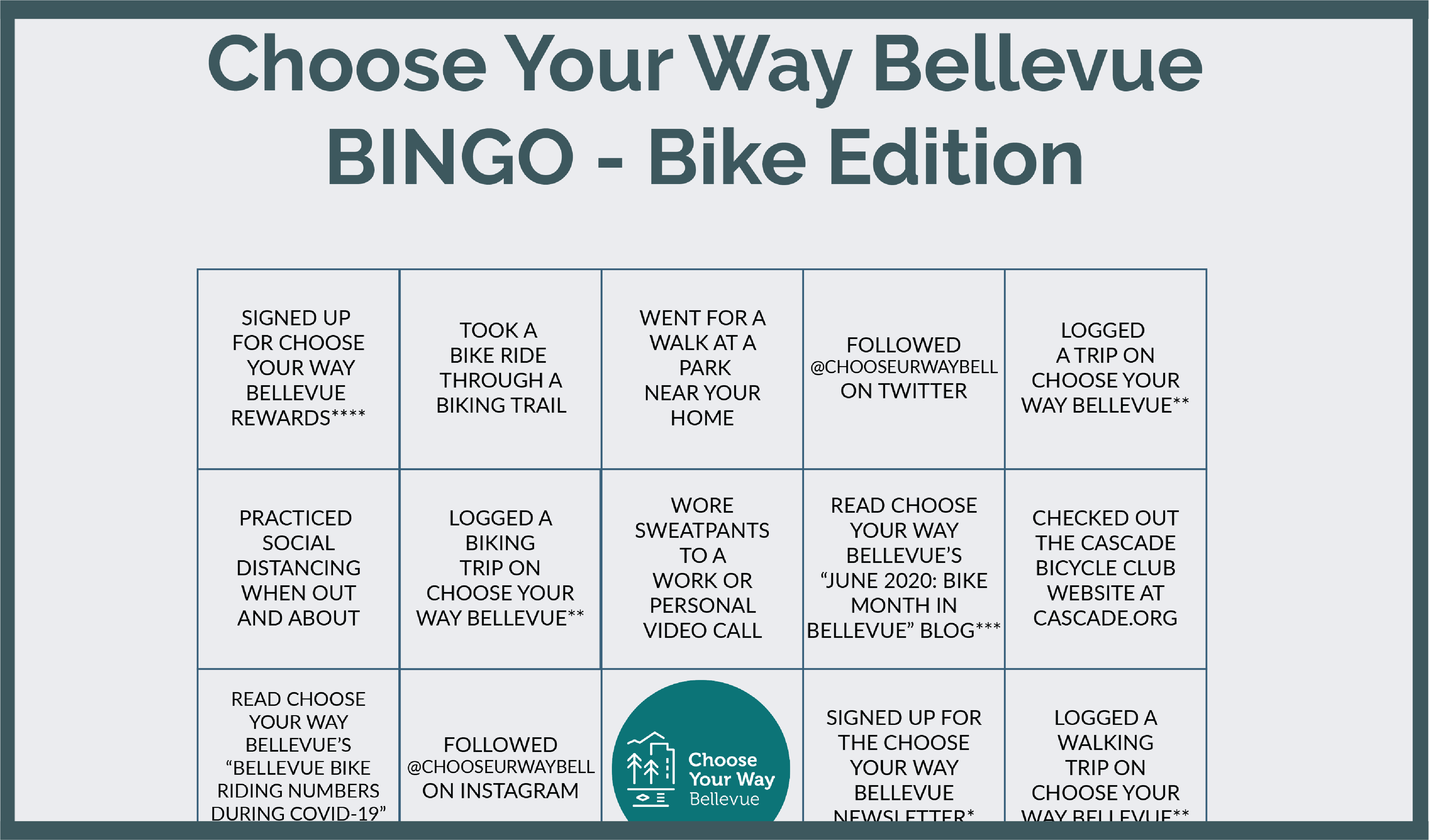 Tasks:
So get a bingo, tag a friend and send a screenshot of your completed board to info@cywb.org and you'll automatically be entered for a chance to win a Choose Your Way Bellevue branded backpack with branded goodies inside!
-Choose Your Way Bellevue staffer Alex
Sources:
Joint Statement on Using Parks and Open Space While Maintaining Physical Distancing - NRPA