Its Time to Lime!
Posted on May 10, 2019
---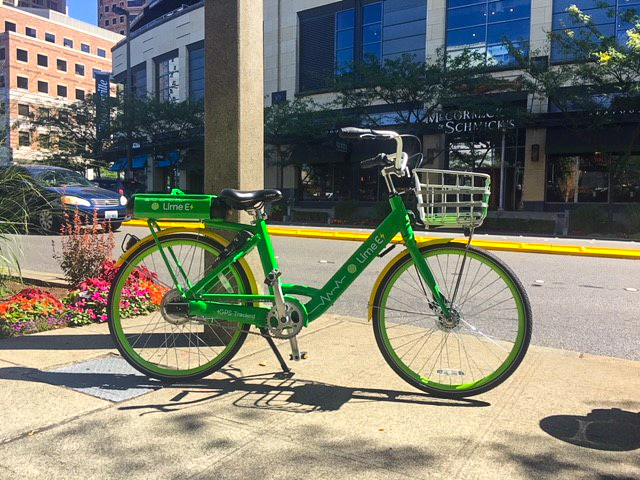 Would you ride a bike share  bike if you knew the benefits of bike share? Do you think riding bike share is only for commuters and tourists? Well, it's not! And it's more than just riding a bike. Bike share aids in transforming how people get around in the city. 
"I own a bike, so why do I need to rent a bike if I already have one?" Okay, I know, I've heard this before. So, let me share this with you and then maybe you can answer your own question. You have a bike and you ride it for sport, commute, or time with the family? It doesn't matter, there's probably a benefit for you or for whatever your legs desire! (Ha-ha, just a little humor.)
So, do you ever get tired of taking your bike off the patio porch, bringing it up from the basement or maybe don't feel like loading it on the back of the SUV? Maybe you don't have a car, you live on campus or you have a long walk to get to public transportation commute.  
Whatever the reason, listen up. You may want to be transformed after this. The City of Bellevue introduced Lime bike share bikes last summer and now has bikes all over the city:
The shiny green and yellow bikes you see around the city are more than just a bike for commuters and tourists. The free-floating Lime bikes offer benefits that make biking easy, accessible and convenient for even first-time users. How convenient? Very convenient! Just download the Lime app, look for a green and yellow bike, unlock, and ride!
Bike share can replace a car, make last-mile connections for public transit, and save users up to 74% of the average cost of owning and operating a personal vehicle. During bike month, challenge yourself to learn more about the benefits of taking Lime and get out and ride one!
But don't take our word for it! Check out how one Seattleite saved money, parked her own bike and had a successful trip taking bike share instead of her own wheels.
-Choose Your Way Bellevue staffer Phyllis