Ride Transit Month 2021
Posted on June 11, 2021
---
Ride Transit Month is happening now! It's the perfect time to celebrate public transportation and take transit to get to where you need to go.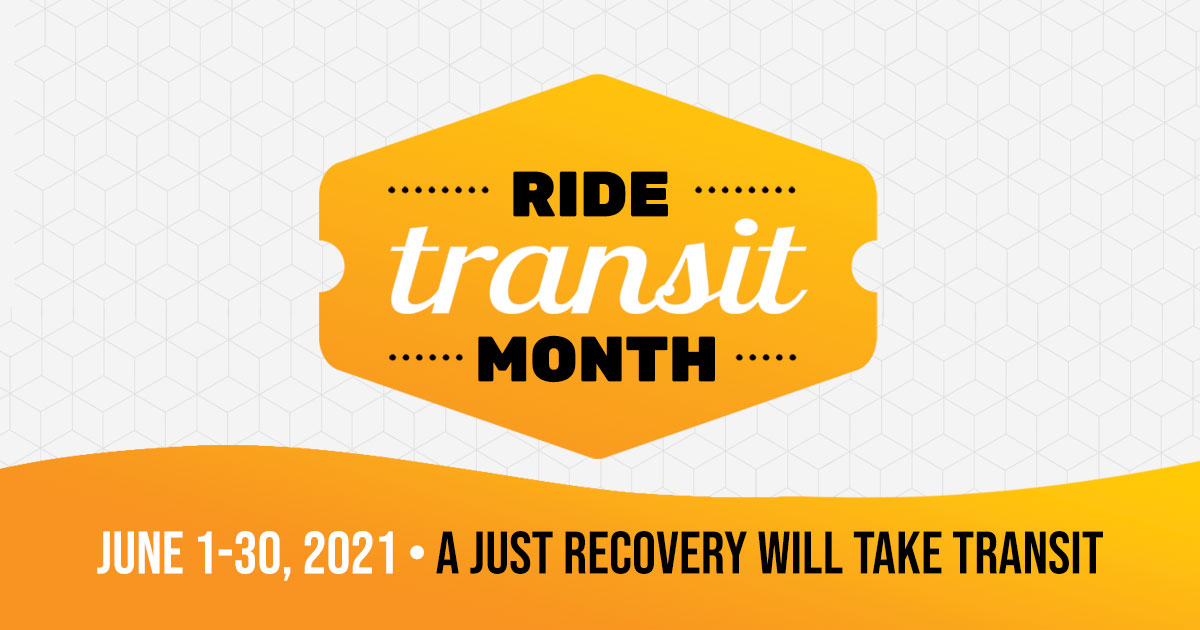 *Graphic from Transportation Choices
Below is a collection of ways to celebrate this month, including events and articles:
A Just Recovery Will Take Transit – This event is hosted by the Transportation Choices statewide policy and advocacy nonprofit dedicated to bringing Washingtonians more and better transportation choices. You can attend this panel conversation, taking place June 16, to hear what agencies are doing, learn what to expect, and ask your questions on how transit agencies are preparing to keep passengers safe and moving. You can register for this transit talk here.
Transit Trivia - As part of Ride Transit Month, Transportation Choices is hosting Transit Trivia on June 23 from 4 p.m.-7 p.m. Pacific time. Test you transit knowledge by taking part in this special event. Register here!
Log Your Trips – If you live or work in Bellevue, don't forget to log your Bellevue transit trips (and all non-drive-alone trips) during the month of June to win rewards! Learn more and take part in the Choose Your Way Bellevue Rewards Program now.
For more details, check out the Transportation Choices page.
-Choose Your Way staffer Alex